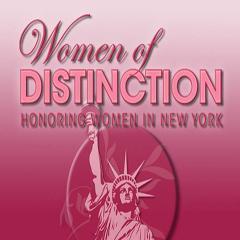 Award: HONORING WOMEN IN NEW YORK
Wanda Beck Antosh's quest has been to make her Bowne Park community a better place to live. A life-long resident of Flushing, Ms. Antosh has made it her mission to be aware of pressing community needs and take action. Attending Public School 107 and Bayside High School, Ms. Antosh went on to study art at New York University.
Ms. Antosh's involvement with the Browne Park Civic Association evolved because of her genuine concern for her neighborhood and community and its quality of life. As president of the Civic Association for the past five years, Ms. Antosh has led the fight to clean up Bowne Park. Working with the 109th Police Precinct, she continues to ensure that her community has a strong police presence. 
In addition to her dedication to the Bowne Park Civic Association, Ms. Antosh has been a member of the 109th Precinct Community Council since 1975, serving as its president from 1998-2008. A graduate of the Civilian Police Academy in 2000, she is also a former member of the Bowne Park New York Police Department Civilian Patrol. 
Ms. Antosh gives her time and talents to a variety of community organizations, including Community Board #7, the Whitestone Republican Club, the North End Republican Club, the VFW Post 487 Auxiliary, the Broadway Flushing Homeowners Association, St. Mel's Parish Council, the Flushing Hospital Advisory Board and has volunteered at the St. Albans Hospital for over 15 years. 
Ms. Antosh is truly a quintessential volunteer whose efforts for the betterment of her community have benefited countless people.