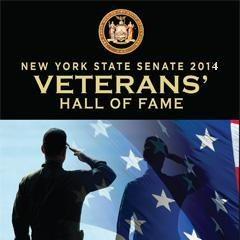 Award: Honoring Our Veterans
Sidney Tendler enlisted in the Army Air Corps in June 1942, and was called to active duty in November, 1942. He was sent to Kessler Field in Biloxi, Mississippi, for basic training. From there, he spent time in Sioux Falls, South Dakota for training as a radio operator in an aircraft.
After completing flight training and schooling as a Radio Operator, Sidney and the crew were assigned to the 7th Emergency Rescue Squadron. Their B-17 #1797 carried large survival boats called Flying Dutchmen, which were attached to the underside of the airplane. Once released from the plane, three large parachutes carried these boats to survivors in the water.
During his service in the Army Air Corps, Sidney earned the rank of Sergeant and flew to many foreign places such as the Philippine Islands, Manila, Ie Shima, Guam, and Okinawa. The one experience and sight that he will never forget was flying over Nagasaki, Japan, after the dropping of the atomic bomb and seeing the destruction of the city from the nose of his B-17.
For his service, Sidney was awarded the Army Good Conduct Medal, the American Campaign Medal, the Asiatic Pacific Campaign Medal, the World War II Victory Medal, the New York State Medal for Merit and the Honorable Discharge Lapel Pin, also known as the Ruptured Duck.
After Sidney's honorable discharge from the Army Air Corps, he worked for the United States Postal Service, from which he retired as an Assistant Postmaster.
Sidney has been very active in the community, both politically and as a member of the American Legion, Veterans of Foreign Wars, and Jewish War Veterans. He has served as Commander for both the American Legion and the Jewish War Veterans.