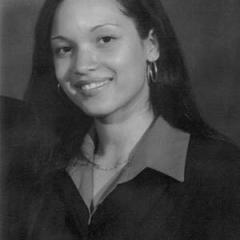 9-11-2001 Heroes: Yamel Merino
Award: Supporting New York's Heroes
Year: Oct. 21, 1976 - Sept. 11, 2001
Emergency Medical Technician
Emergency Medical Technician Yamel Merino of Yonkers was among the first rescue workers on the scene at the World Trade Center tragedy on September 11, 2001. A 24-year-old EMT for MetroCare Ambulance of Westchester County, Merino volunteered to enter the burning towers, displaying that day the compassion and courage she had shown throughout her short but admirable life.
Born to Dominican immigrants, Yamel Merino completed her EMT certification at Westchester Community College, where she received a
Chancellor's Award from the State University of New York in recognition of scholastic excellence and extraordinary dedication to self-improvement.
Merino was chosen as MetroCare's EMT of the Year in 1999, and in 2001 she was honored as New York State's EMT of the Year. Merino was also recognized at Glamour magazine's recent Women of the Year ceremony.
She left behind an eight-year-old son, Kevin Villa.