Manhattan State Budget Forum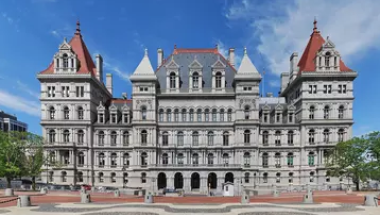 NY Academy of Medicine
1216 Fifth Avenue
New York, NY 10029
The New York State budget for 2019-2020 is being negotiated in Albany right now. The process began with the release of the Governor's Executive Budget Proposal, and will culminate with a final budget passed by April 1st. Join your neighbors to share your opinions about budget priorities.
Anyone is welcome to offer oral or written testimony.
If you would like to speak, please indicate it when you RSVP at the link below. Each speaker will have up to three (3) minutes to speak. Time limits will be strictly enforced.
Written testimony can be submitted via email ahead of or after the event to BudgetForum2019@gmail.com, with the subject line "Budget Forum Testimony."
Sponsored By the NYS Senate Manhattan Delegation:
Senators Brad Hoylman,  Liz Krueger, Brian Benjamin, , Robert Jackson, Brian Kavanagh, and Jose Serrano.
RSVP at http://tinyurl.com/BudgetForum2019 or by calling (212) 490-9535.
Senator has new policy idea

Idea is drafted into a Bill

Bill undergoes committee process

Senate and Assembly pass bill

Bill is signed by Governor