Senator Martin Malavé Dilan on New MTA Chairman, CEO, Jay Walder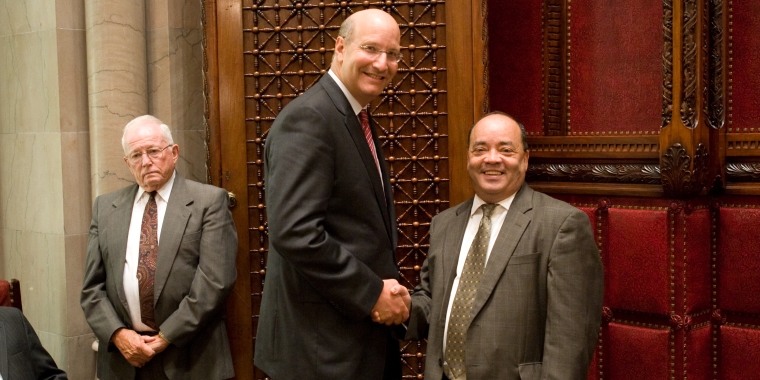 It is my hope that in naming Jay Walder the next Chairman and CEO of the Metropolitan Transportation Authority, that the first steps have been taken in returning the authority to fiscal solvency and improved public standing.

In my discussions with Mr. Walder, his acumen for managing large-scale public transportation authorities quickly became evident. As Chairman of the Senate Transportation Committee, I look forward to a successful working relationship with Mr. Walder as he works to restore the public's trust in the MTA and improve services for riders.