Coronavirus Response and Prevention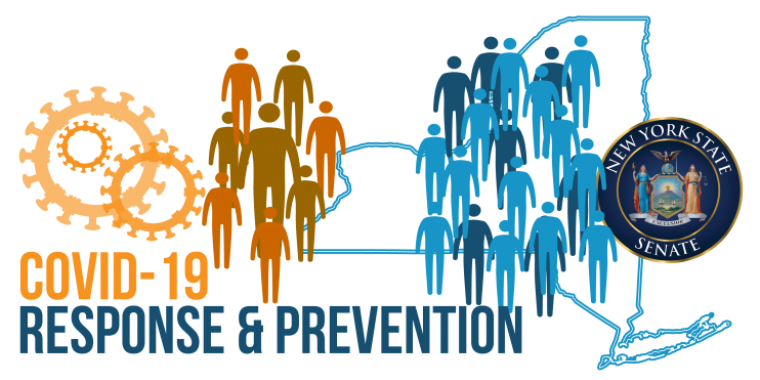 The novel coronavirus (COVID-19) is in New York State. The spread of the virus has been predominantly through travel to high-risk areas. However, the State has moved to combat the ongoing person-to-person, or community spread, of COVID-19. There are 7 human coronaviruses. Some cause the common cold. Others, mild to moderate respiratory illnesses. They spread through respiratory droplets. The severity of infection affects people differently. Coronavirus disease 2019 (COVID-19) is closely related to those that have caused past outbreaks.
With the recent outbreak of the coronavirus (COVID-19) in New York State, the Senate took aggressive action to work with health officials to stay up to date on new cases and best practices, and share them with New Yorkers. On March 2, the Senate passed bi-partisan legislation to provide $40 million to help state government address COVID-19.
Please review the following Senate infographic and video from New York State Health Commissioner Howard Zucker to find out what you can do to help stop the spread of COVID-19.