Statement from New York State Senator John Brooks on The Community of Merrick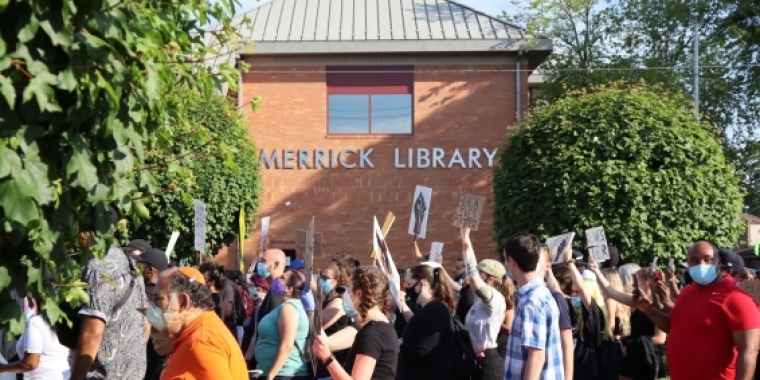 Last night, we witnessed a second wave of protests over the tragic death of George Floyd.  In good part, this second march was the direct result of spiteful remarks gone viral, made by ignorant people flanking the peaceful march the day before. Let's be clear, in Merrick there exists an overall community of wonderful people who genuinely believe in the fundamental principles upon which this nation was founded. Life, Liberty and the Pursuit of Happiness combined with the understanding that all are created equal provides the basis of outlook, action, and acceptance of any Merokian I have come to know.
The remarks made by these ignorant few do not reflect the opinions and beliefs of the people of the Merrick community or, for that matter, any community on Long Island.  Yesterday, many Merokians walked along in protest, while many others stood on sidewalks providing support, applause, and even bottles of water to the passing marchers. In response to the tragedy of George Floyd, I witnessed members of this community march in support of the most basic of human rights, and I was proud; In response to vile words of thinly veiled hatred by a minority of instigators peddling divisiveness, I witnessed this community come together once again to protest that hatred in a peaceful way, and I was inspired.
Merrick is a community of fairness and understanding, of acceptance and fellowship, and I am proud to represent this community in the NY State Senate.