Grant to aid work on Roycroft Power House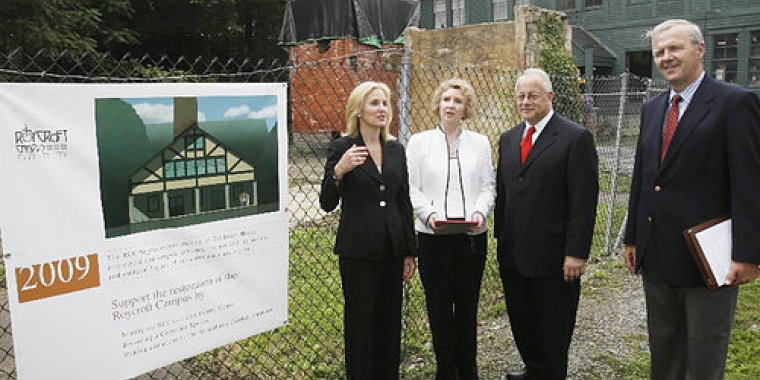 From the Buffalo News
By Tom Buckham

Reconstruction of the fire-ravaged Power House on East Aurora's historic Roycroft Campus will get a jump-start with a $350,000 grant from the State Senate.

Sen. William T. Stachowski, D-Lake View, who secured the grant, shares the group's optimism, as does Sen. Dale M. Volker, R-Depew, who last year helped deliver a $1.5 million Empire State Development Corp. grant to get the Power House project started.

At a news conference announcing the award, Stachowski predicted it "will be a stimulus for future funding" and pledged "to fight for a bright future for the entire Roycroft Campus."

The ESD grant requires the restoration group to raise a matching sum from private sources.