New York Post - Senate bill for 'fire' power vs. teachers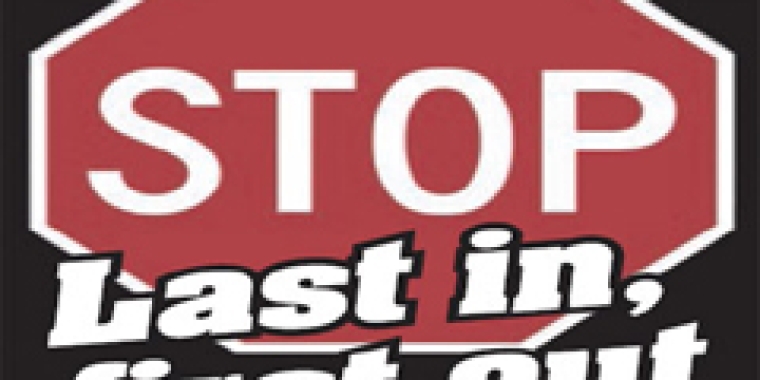 By FREDRIC U. DICKER, State Editor - February 24, 2011
EXCLUSIVE
ALBANY -- Mayor Bloomberg's drive to end "last in/first out" protections for underachieving city teachers got a big boost in the state Senate last night with the introduction of a measure to end the union-backed practice, The Post has learned.
Sponsored by Senate Education Committee Chairman John Flanagan (R-Suffolk), the bill would free the mayor to dismiss teachers for nine possible reasons and would end the longstanding system backed by the teachers union, which requires that those most recently hired must be let go first during layoffs, no matter how effective they are in the classroom.
Flanagan's bill permits the dismissal of teachers who are given unsatisfactory ratings, found guilty of chronic lateness or absenteeism, or convicted on criminal or disciplinary charges that did not result in their dismissal, no matter how much seniority they have.
In addition, teachers whose students' test scores are consistently low; those who have failed to secure their teaching certificates on time; those who haven't had a permanent position for six months or more; those who've faced department probes leading to substantiated allegations of misconduct; and those granted an extension regarding tenure could also be dismissed.
"This does not provide the administration any blanket authority for the outright dismissal of teachers -- it's not simply getting rid of LIFO -- but it is a very substantial modification of it," Flanagan told The Post.
Senate Majority Dean Skelos (R-Nassau) said he anticipated that the measure "will have bipartisan support in the Senate."
Bloomberg, who said in his budget address last week that he would have to fire nearly 4,700 teachers because of revenue shortfalls, has been pressing both houses of the Legislature and Gov. Cuomo to back a LIFO rollback.
But so far, only the Republican-controlled Senate has agreed to back the measure.
Assembly Speaker Sheldon Silver (D-Manhattan) and Cuomo have indicated support for some form of LIFO modification but have raised questions about the criteria that would be used.
Flanagan said he plans to bring his bill to a vote in the Education Committee on Tuesday and then hope to have it voted on and approved by the full Senate later that day or Wednesday.
"I think it's important to say that we can't approach things the way we have in the past," said Flanagan. "We need to take a fresh look at everything we do."
While Flanagan's bill does not yet have a sponsor in the Democrat-controlled Assembly, it will likely have one shortly, he said.
"We've been working with the mayor's office, and my expectation is we will be able to secure an Assembly sponsor, a Democrat, sometime soon," he said.
Read more: http://www.nypost.com/p/news/local/senate_bill_for_fire_power_vs_teachers_3s37v8nUnSOl0xrRXvcXEL#ixzz1Et4YUSax