BUFFALO NEWS: Cuomo set to sign law banning shark fin trade in New York State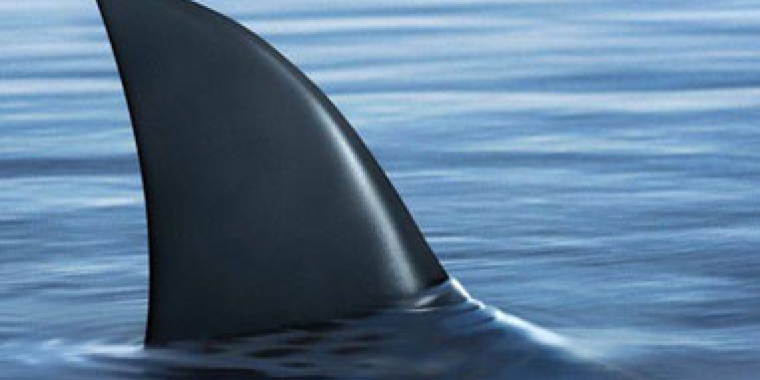 But the expensive Asian delicacy is about to go off menus across New York, making environmentalists happy.
Legislation is now before Gov. Andrew M. Cuomo to ban the sale, trade and distribution of shark fins. Cuomo is expected to sign the bill as early as today, according to advocates and lawmakers, who passed the measure with all but one vote in the Senate and Assembly this spring.
Advocates of the ban say they are not targeting Chinese traditions or culinary arts creativity, but rather the practice of collecting the fins, which often involves fishermen slicing off the fins on a shark and then dumping the live fish back into the ocean, unable to swim.
The fins of a shark can be worth 250 times the value of the rest of the fish, environmentalists say, which explains the estimated 73 million sharks that can be harvested in a year for their fins.
"It's to the detriment of the shark population and the ecosystem of the ocean," said State Sen. Mark Grisanti, a Republican whose Buffalo district is a half day's drive from any body of water where there might be a shark.
But as chairman of the Environmental Conservation Committee, Grisanti said he was happy to sponsor the bill when wildlife and environmental groups approached him – just as he was when he sponsored legislation two years ago to ban the sale of bear gallbladders, used for medicinal purposes in some cultures.
More than a dozen environmental and wildlife conservation groups are targeting New York, saying the state has fallen behind the West Coast and states like Maryland, Delaware and Illinois where shark fin sales have been prohibited.
New York restaurants are a leading purchaser of shark fins, and the New York City port system is a major hub for sending shark fins around the world, the advocates say.
"New York should not be a haven for cruel, wasteful and unsustainable trade in shark fins,'' a group of advocates, including the Humane Society, Greenpeace, National Wildlife Federation and the Shark Research Institute, recently wrote to Cuomo, urging him to sign the bill.
Dozens of restaurants in Manhattan, Queens and Brooklyn offer the expensive dish, according to one shark tracking group, at a cost of hundreds of dollars for a large bowl. Chinatown wholesalers can charge close to $1,000 per pound for top-quality shark fins, which can be sold dried, wet or frozen and are more noticeable for their texture in a soup than taste.
Toronto, home to a large Chinese population, banned shark fin sales, but restaurants sued, and an Ontario court last year reversed the ban.
In Western New York, a spot check of online Chinese restaurant menus found plenty of hot and spicy soup offerings, but not shark fin soup.
One exception is Koi, a restaurant at the Seneca Nation's Niagara Falls casino complex.
At Koi, a bowl of shark fin soup fetches $28, but with upstate being upstate, that's a relative bargain compared with the $100 or more some servings can cost in New York City restaurants.
The restaurant seeks to deliver authentic Chinese delicacies, but the shark fin soup is often hard to find from suppliers, so its offering is limited, said Jim Wise, senior vice president of marketing at the Seneca Gaming Corp.
"Should the state ban the sale, we will strike it from the menu," he said.
But a top Buffalo chef likened the shark fin movement to the attempts over the years to get duck foie gras banned in New York.
"It really scares me when the government tries to use food and culture to make a statement about something that isn't really of their concern," said Mike Andrzejewski, who owns several Buffalo restaurants, including Seabar. He joked, sort of, about putting shark fin on the menu this weekend.
Peter How, a restaurateur in Queens, said he is seeing more and more customers electing to skip ordering shark fin soup. "I believe it is simply a global trend for environmental concern," said How, president of the Asian American Restaurant Association.
While animal rights advocates have had no statewide success in pushing bans on the sale of duck foie gras, several groups quietly moved this year to push the shark protection measure.
If, as expected, Cuomo signs the bill, it is uncertain whether some restaurants will sue to stop the ban. That was done successfully in Toronto but unsuccessfully in California.
Much of the shark fin supply comes from worldwide fishing sources, though shark protection groups say New York fishermen have also gotten into the lucrative "finning" business. Shark finning is already illegal in New York and federal waters, but animal rights groups say that the laws are routinely ignored and that a specific ban on the sale of shark fins is needed to push restaurants away from putting it on their menus.
Moreover, given the long time it takes for sharks to mature, the practice of killing sharks is endangering some species. A recent study by the State University at Stony Brook and the Field Museum in Chicago found the fins of endangered species, such as the Great White, showing up in fin soup.