CITY & STATE: Expert Roundtable- Green New York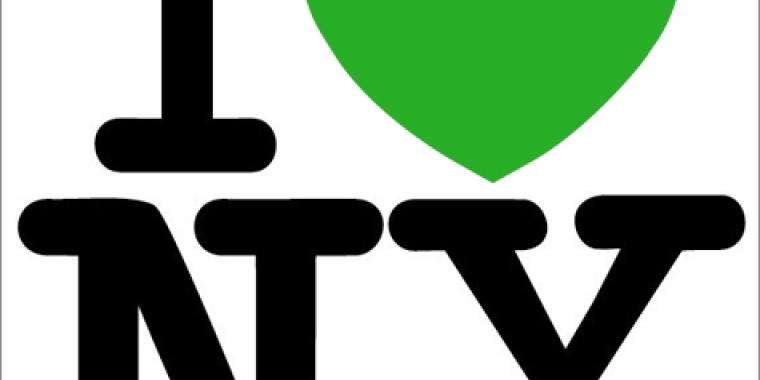 Mark Grisanti
Chair, New York State Senate Environmental Conservation Committee
---
Q: What is the biggest environmental challenge facing the state?
MG: The biggest environmental issue facing the state that I feel needs to be legislatively remedied is our Brownfield law. With the Brownfield tax credit's expiration coming closer, developers are not entering into this program to redevelop these sites. We need to use this
opportunity to have an open discussion about the program and figure out ways to reform and improve [it] so that we can increase the number of sites that are cleaned up, while maintaining the integrity of the program.
Q: Should lawmakers pass an environment bond act to be voted on next year? Why? Do you think it will be successful?
MG: I believe we should pass the Clean Water/Clean Air/ Green Jobs Act of 2014. The last environmental bond act was in 1996 and is largely exhausted after successfully funding numerous projects. However, there remains a great need for projects to be funded throughout New York. Our aging sewer systems are failing in many places and causing raw and partially treated sewage to flow into our public waters. Every community throughout New York from Buffalo to Montauk has infrastructure needs that could be met by implementing this bond act. [It] would create thousands of jobs and help drive economic recovery in New York. If the Legislature ultimately passes this bill, and the governor signs it, the people would have the right to approve or disapprove the measure, and I believe that is a necessary component of this law. I believe every voter in this state should look at how passage of this bond act will impact their community, and then decide based on that whether or not it deserves their ultimate support.
Q: Some environmentalists say that the bigger issue is DEC staffing. Is that a concern? Has there been less enforcement as a result of reduced staffing in recent years?
MG: I recently read the report regarding decreased staffing at the DEC. Since taking office and being named chair-man of the Senate Environmental Conservation Committee I have spoken to Commissioner [Joe] Martens about this very subject numerous times. After having these many conversations I am confident that Commissioner Martens is doing the best he can with the resources he has available to him. I remain committed to assisting him in ensuring that the DEC has what it needs to maintain its mission.
Q: What will your top legislative priority in Albany be in 2014?
MG: My 2014 top priority will be to lower taxes and to bring jobs to New York. We need to continue to focus on fiscal relief for middle class families in New York while continuing to bring New York into a more business-friendly environment.
 
 
Robert Sweeney
Chair, New York State Assembly Environmental Conservation Committee
---
Q: Should lawmakers pass an environment bond act to be voted on next year? Do you think it will be successful?
RS: Yes. A 2008 assessment of the costs to repair, replace and update New York's wastewater infrastructure esti-mated the need to be $36.2 billion over a 20-year period. A similar assessment for drinking water infrastructure found a need of $38.7 billion. In the past the issuance of environmental bonds has helped to provide funding for capital projects; however, the last environmental bond act was approved in 1996. The local cost of this issue has grown as the federal government has drastically slashed funds for water projects. Washington used to pay more than 90 percent of the cost of a sewage treatment plant. Now Washington provides 3 percent. I have introduced legislation, A.8121, that would establish the $5 billion Clean Water/Clean Air/Green Jobs Act of 2014. This would produce both clean water and jobs for New Yorkers. It is appropriate to let the voters decide whether to use funds for these purposes.
Q: Some environmentalists say that the bigger issue is DEC staffing. Is that a concern? Has there been less enforcement as a result of reduced staffing in recent years?
RS: Staffing is certainly an issue. At a committee hearing held last month to examine the 2013–14 state budget as well as the need for a new environmental bond act, DEC testified that they had sufficient staffing to perform their duties. A report released by Environmental Advocates, "Turning A Blind Eye to Illegal Pollution," outlines some disturbing events including steep declines in total facilities inspected (down 35 percent), as well as facilities cited for violations (down 25 percent). Staffing is an executive decision.
Q: What will your top legislative priority in Albany be in 2014?
RS: It is always hard to identify one priority. I will remain focused on protecting human and environmental health by working hard to ensure better water quality and less chemical exposure. New York is fortunate to have abundant water resources, but our aging infrastructure and threats from global warming and invasive species represent a serious challenge that needs to be addressed. For a number of years now the Assembly has passed a bill to limit the harmful chemicals that are often included in children's products. This legislation is based on laws in Maine, Minnesota, Connecticut, Washington and California. DEC would be required to prepare a list of harmful chemicals in children's products. Beginning in 2018, children's products containing these chemicals, which have been listed for at least one year, would be banned from sale in the state. The Senate has never voted on this measure.
 
 
Carter Strickland
Commissioner, New York City Department of Environmental Protection
---
Q: In your view, what is the biggest environmental challenge facing New York City's waterways?
CS: New York Harbor is cleaner today than it has been in more than a century thanks to more than $10 billion, paid by our ratepayers, invested in traditional infrastructure projects to improve water quality. Still, sewer overflows remain our top challenge. In 2010 we launched the Green Infrastructure Plan—an innovative way to manage storm water that is also affordable for New Yorkers. Over the next two decades we will invest $2.4 billion to install thousands of green infrastructure installations, as well as an estimated $2.9 billion in traditional grey infrastructure upgrades, that will significantly reduce sewer overflows. Green infrastructure is more cost-effective and it provides benefits that grey infrastructure cannot, such as cleaner air and shade to cool the city.
Q: The United States Environmental Protection Agency recently finalized a plan to clean up Brooklyn's Gowanus Canal, a Superfund site, a $506 million project that includes removing contaminated sediment and capping dredged areas. What is the Bloomberg administration's position on the EPA's plan?
CS: The Bloomberg Administration has committed more than $200 million to reduce sewer overflows and improve water quality in the Gowanus Canal and, as these projects are completed over the next few years, we expect dramatic improvements to the health of the waterway. City taxpayers bear these costs, and it is our responsibility to ensure that what we build is necessary and cost effective. Money spent in the Superfund process should meet these same standards, and that is why we are collecting data and will work with the state and EPA to evaluate additional measures to reduce overflows.
Q: What do you see as one of the top environmental accomplishments of the Bloomberg administration?
CS: New York City's air quality has reached the cleanest levels in more than 50 years, with dramatic reductions in pollutants in the air since the launch of PlaNYC, the mayor's effort to prepare the city for one million more residents, strengthen the economy, combat climate change and enhance the quality of life for New Yorkers. Since 2008 the levels of sulfur dioxide in the air have dropped by 69 percent, and since 2007 the level of soot pollution has dropped by 23 percent. The largest contributor to the reductions is the Clean Heat program, which phased out use of the most heavily polluting heating oils in the city. The cleaner air enjoyed by New Yorkers today is preventing 800 deaths and 2,000 emergency room visits annually. We expect further improvements in air quality as buildings continue to convert to cleaner fuels over the next several years and as we overhaul the city's air code for the first time since the 1970s.