'DEC Announces 2015-16 Waterfowl Season Dates' ~ Find out more here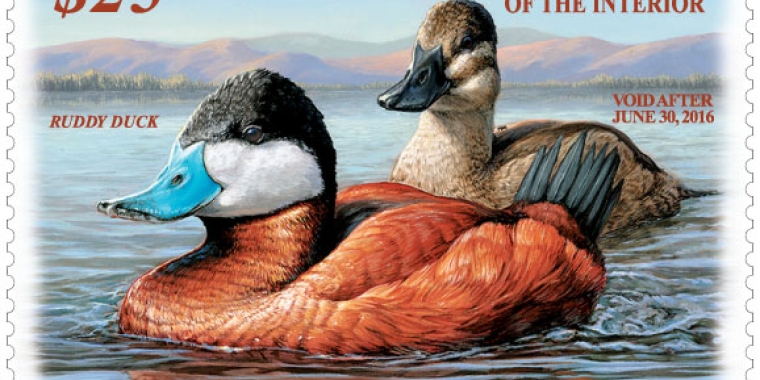 The New York State Department of Environmental Conservation (DEC) has just released information about the 2015-16 waterfowl hunting seasons, including season dates and updated regulations.
See the September 1 DEC announcement HERE.
The 2015 federal duck stamp artist (a photo of this year's stamp is shown above) -- a highly competitive and prestigious honor -- is Jennifer Miller from Olean, New York. Congratulations again Jennifer!