New York State's 2nd Annual 'Invasive Species Awareness Week' ~ July 12-18, 2015 ~ On Tuesday, July 14, Senator O'Mara joins Friends of the Chemung River Watershed, DEC officials, other leaders for a community awareness event in Elmira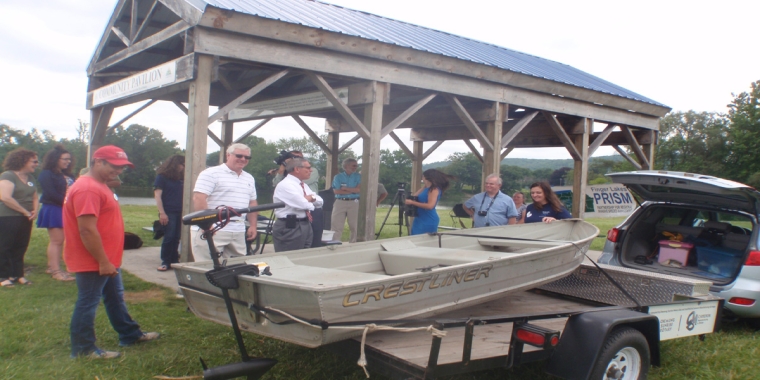 New York State's 2nd Annual "Invasive Species Awareness Week" is July 12-18, 2015
On Tuesday, July 14th, Senator O'Mara will join New York State Department of Environmental Officials, the Friends of the Chemung River Watershed, and other local leaders for a community awarness event at the Grove Street Boat Launch in Elmira. See photo above and read more HERE.
Read more on other local events across the Finger Lakes region from Finger Lakes Radio, "Second Annual Invasive Species Week"
Invasive species pose a critical environmental and economic challenge across the Finger Lakes and Southern Tier regions, as well as throughout New York State.
Read and find out more about statewide public awareness events planned for the week on http://www.nyis.info/blog/
And especially for boaters, HERE'S an important reminder on aquatic invasive species.