Patients Plan Sex Abuse Suit Against Former Merrick Doctor Stuart Copperman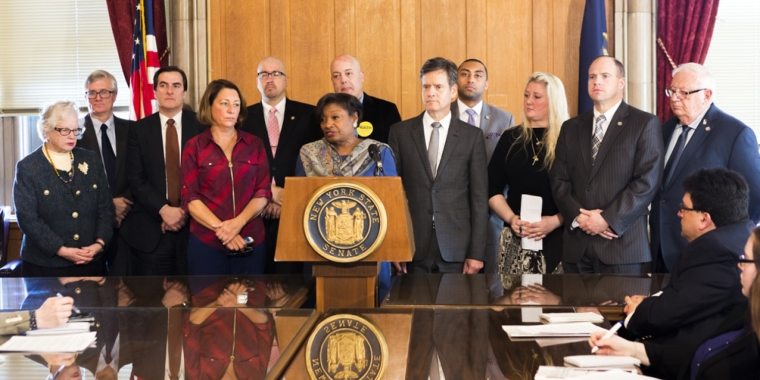 Nineteen years after sexual assault allegations cost former Merrick pediatrician Stuart Copperman his medical license, more than 50 of his patients plan to sue him under New York state's Child Victims Act.
Copperman, now 84, operated out of his home office on Hewlett Avenue for more than 35 years. He was the doctor for thousands of children in Merrick, Bellmore and beyond after opening the practice in 1965.
Details about the alleged victims' pursuit of a civil lawsuit were first reported in The New York Times on Oct. 8. Several women shared their stories of Copperman's allegedly touching them inappropriately during seemingly innocuous appointments. Affable and reliable, The Times wrote, he was deemed trustworthy by many parents.
Copperman's medical license was revoked in December 2000, when six women testified to the Board of Professional Medical Conduct that he had molested them, the Herald reported. According to the panel of doctors, the groping incidents occurred between 1978 and 1989, and the patients' ages ranged from 14 to 20 at the time of the incidents.
[...]
"The pain that [victims] go through has been with them forever," State Sen. John Brooks, a Democrat from Seaford who sponsored the Child Victims Act told the Herald Life. "You can never, never make up for what those people went through."
Brooks explained that while passing the law was "the right thing to do," sexual assault cover-ups are a "much bigger problem than we may have realized," as evidenced by dozens of alleged victims gaining confidence to file similar lawsuits in recent months.
"Many of the people I talked to that were abused were more interested in having this person identified for what he or she did," than for monetary gain, Brooks said. "A part of that bill is to hold those people accountable, if only to be identified. That gives [victims] something back.
"We should encourage the people that were abused to come forward," the senator added. "Those people lost an important piece of their life and are damaged for life — they've lived with whatever happened to them. They have a life sentence for that."