NY is Back!!! Islanders Get New Home at $1.3B UBS Arena at Belmont Park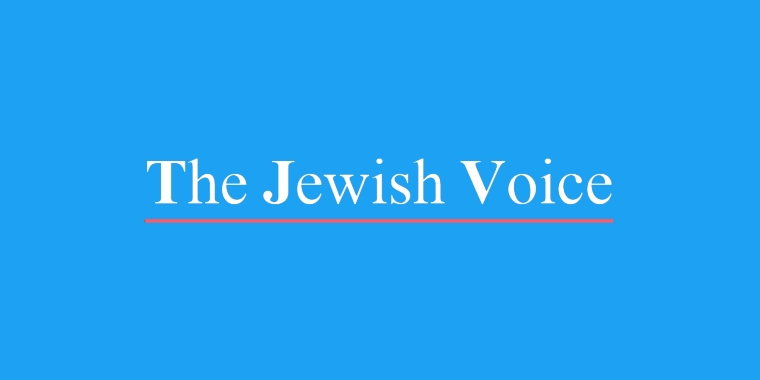 In the aftermath of the devastating impact that the Covid pandemic had on the economy of New York City and its surrounding areas, many opined that it would take years for the Big Apple to revive itself to its former glory. Now that the Covid restrictions have loosened with the advent of the vaccine and the booster shot, the city that never sleeps has indeed rebounded with a palpable ferocity.
Sports fans will be thrilled to learn that the famed New York Islanders hockey team now has a brand new home. On November 20th, a grand opening ceremony was held to inaugurate the new UBS Arena at Belmont Park in Long Island. New York's newest premier entertainment and sports venue and home of the New York Islanders was developed in partnership with Oak View Group, the New York Islanders, and Jeff Wilpon with Sterling Project Development serving as development manager.
The state of the art arena will host more than 150 major events annually while delivering an unmatched live entertainment experience including clear sightlines and premier acoustics. In an effort to build a greener future, UBS Arena intends on being carbon neutral for operations by 2024, which will make it the first arena to do so on the eastern seaboard of the United States.
Located on the historic grounds of Belmont Park, UBS Arena is located less than 15 miles from both JFK and LaGuardia Airports and is accessible via car and ride share off the Cross Island Parkway.
On November 20th, the UBS Arena at Belmont Park hosted the New York Islanders' home opening weekend which included games against the Calgary Flames and against the Toronto Maple Leafs on Sunday, November 21st. The venue's opening concert with Harry Styles on will be held on November 28th, Eric Church on Saturday, December 4th, Genesis on Friday, December 10 and a sold out Sebastian Maniscalco on December 27th.
On Saturday, New York State Governor Kathy Hochul attended the grand opening and said that the new arena marks a major milestone in the overall $1.3 billion Belmont Park Redevelopment Project, which is transforming 43 acres of underutilized parking lots into a premier sports and hospitality destination. Future phases of the Belmont Park Redevelopment Project will include a 350,000 square-foot destination entertainment and retail complex, a 250-key hotel and a community center. In addition, two rehabilitated local parks will reopen to the public in the coming months. Construction of all the project components is expected to create 10,000 jobs and generate $2.7 billion in economic activity for Nassau County.
"Today is a monumental day for New York and the Islanders as we cut the ribbon on the world-class new UBS Arena," Governor Hochul said at the grand opeing. "This is the first step in the newly redeveloped Belmont Park, which will serve as an internationally recognized destination for sports, entertainment, retail and hospitality. As New York continues to recover from the COVID pandemic, Belmont Park will be instrumental in strengthening the regional economy and boosting tourism for generations to come."
Lieutenant Governor Brian Benjamin said, "The opening of the new UBS Arena is not only great for the Islanders, the new renovations to Belmont Park will be a wonderful addition to the Nassau County community. This new project will bring entertainment and economic activity to the area and make it an international hub for everything from sports to hospitality, I cannot wait to see the new arena in action."
Announced in December 2017, the Belmont Park Redevelopment Project includes significant community and public realm benefits, including a new Long Island Rail Road station in Elmont–the first new full-time LIRR stop in nearly 50 years. By 2024, the project is expected to sustain 3,200 new full-time jobs, produce $858 million in annual economic activity, and generate tens of millions of dollars in new annual tax revenue for the regional economy.
New LIRR Elmont Station
The Long Island Rail Road Elmont Station, the first new LIRR station in almost 50 years, opened for service on Saturday, Nov. 20–coinciding with the New York Islanders' first home game at UBS Arena. The Elmont—UBS Arena Station will initially offer eastbound service to Elmont, serving the UBS Arena and Belmont Park, which retains its own dedicated part-time station.
Service at the station will increase next summer when the westbound platform opens. At that time, the station will begin full-time year-round service to the local community and will begin to provide westbound service to and from events at UBS Arena and Belmont Park. Long Islanders who live east of Belmont on the Hempstead, Oyster Bay, Port Jefferson and Ronkonkoma Branches will have a one-seat ride straight to events for the first time. This will reduce travel times and is expected to increase the number of event attendees who use public transportation, helping alleviate traffic congestion on Long Island.
When both platforms are complete, the new station will feature two 12-car-long high-level platforms with canopies, elevators that are compliant with the Americans with Disabilities Act, a pedestrian overpass, USB charging stations, Help Points, security cameras, digital signs with train arrival information, Wi-Fi and a state-of-the-art snow melting system embedded in the concrete of the platforms to ensure they remain free of snow and ice during winter storms.
Rehabilitated Elmont Road Park and Hendrickson Avenue Park
As part of the overall project, New York Arena Partners is renovating Elmont Road Park and providing improvements to Hendrickson Avenue Park. The plan for Elmont Road Park was developed with the local community based on ideas residents offered at a facilitated planning workshop in April 2019. Upon completion, Elmont Road Park will have a new multi-use sports field, renovated basketball and handball courts, a perimeter walking path, a new adult fitness area, new playgrounds and water play area, renovated seating area, improved lighting and security measures, and ADA access. Improvements at Hendrickson Avenue Park include improved lighting.
For approximately two years, Empire State Development and New York Belmont Partners, and its affiliate, New York Arena Partners–a joint venture among Oak View Group, the New York Islanders and Jeff Wilpon–shepherded the Belmont Redevelopment Project through a rigorous and transparent public review process, which included 12 public meetings and hearings and ongoing meetings with local organizations and stakeholders.
Input from local officials, community members and the project's Community Advisory Committee shaped the project every step of the way, including the addition of the new Elmont—UBS Arena LIRR station and the renovation of Elmont Road Park. In the summer of 2019, the project received its public approvals from the Empire State Development Board of Directors, the Franchise Oversight Board and the Public Authorities Control Board.
Additionally, according to a press release that was issued on Monday, mobile-first technology company Venuetize has entered into a partnership with the New York Islanders following the NHL team's move to UBS Arena.
The Stadiumbusiness.com web site reported that Venuetize will work with the Islanders and UBS Arena to deliver a new mobile experience for the venue. The UBS Arena App, which is available for download in the App Store and in Google Play, is designed to give Islanders fans new ways to interact with the team. Through the app, fans will be able to easily retrieve Ticketmaster tickets and parking passes, order food, beverages and select merchandise items, make transactions using the Mobile Wallet or pay with Apple Pay at point-of-sale and for mobile ordering, and access season ticket member benefits, as was reported by thestadiumbusiness.com
The app will also include an 'ask UBS Arena' chatbot, which will answer any questions fans have about the venue. Additionally, the app will leverage interactive maps, as well as travel and transportation information.
Lindsay St. Lawrence, chief product officer at Venuetize, said: "UBS Arena guests are already benefiting from a more personalised and enjoyable mobile experience powered by Venuetize. This partnership between our organisations enables more ways to engage and reward guests, including the ability for mobile ordering and payments during their visit."
Ethan Brown, senior vice-president of marketing and community relations for UBS Arena and the Islanders, added: "We are hyper-focused on the experience of those who walk through our doors. Mobile plays a key part in unlocking all that is available at UBS Arena and we look forward to working with Venuetize to continue to bring the latest in mobile-first technology to all visitors of UBS Arena."
At the grand opening, Empire State Development Chair Nominee Kevin Law said, "With New York State reopening its doors, the opening of the new UBS Arena and Elmont Long Island Rail Road station sends a clear message that Long Island is open for business. As the new home of the New York Islanders and venue for live entertainment events, the UBS Arena will create a significant boost to tourism and economic activity for the region. Tourism and hospitality are important to the State's economy and the redevelopment of Belmont Park will transform the area into a premier entertainment destination."
Empire State Development Acting Commissioner and President & CEO-designate Hope Knight said, "After years of open, collaborative planning with community leaders and stakeholders, we have cut the ribbon on the new UBS Arena–a world-class sports and entertainment destination that will create lasting memories for hockey fans and New Yorkers. The future is bright for Long Island with a redeveloped Belmont Park bringing new jobs and tax revenues that will help spur the region's economic growth."
New York Islanders Co-Owner Jon Ledecky said, "It is our privilege to celebrate Islanders fans and New Yorkers throughout the region as this new landmark for New York opens today. Our thanks to Governor Hochul, the elected officials, and those in our community who have worked so hard to make this day possible."
NHL Commissioner Gary Bettman said, "I want to congratulate Governor Hochul, the New York Islanders, their fans, and our partners in government and the private sector whose vision, hard work, and commitment made this historic day possible. For years the Islanders have dreamed of a first-class, state-of-the-art arena they can call home. Today, that dream comes true."
Co-founders of Sterling Project Development Jeff Wilpon and Richard Browne said, "We are tremendously proud to stand with Tim and Scott as we open UBS Arena. Our deepest thanks to the Governor, the dedicated staff at Empire State Development and the Office of General Services, and the local elected officials who supported this groundbreaking public-private partnership that will transform the local community."
President of UBS Americas Tom Naratil said, "We're deeply proud to be part of this once-in-a-generation opportunity in the financial, entertainment and sports capital of the world. It's incredibly exciting to see the UBS name on the country's premier venue, and we're grateful to be in the family of partners that made UBS Arena a reality for fans, for the community and for Islanders Nation."
CEO of Oak View Group Tim Leiweke said, "We are thrilled to welcome fans into UBS Arena this weekend. The brand new, state of the art building that's made for music and built for hockey will have an experience that's second to none in the area. Thanks to Governor Hochul and the State of New York for their tremendous support of our team and this project."
Representative Gregory Meeks said, "I'm thrilled to welcome the New York Islanders back to Long Island. The new stadium will generate jobs and boost local economic opportunities. Furthermore, the new LIRR station in Elmont, the first new station in almost 50 years, will allow for more public transit options that will ease New Yorkers' work commutes and ensure equitable access to the UBS Arena."
State Senator Leroy Comrie said, "Responsible, community led economic development, is essential to bringing New York back, and I am excited about the collaboration that has brought Queens and Nassau Counties together to see the Islanders return home to Long Island with the opening of the $1.1 billion multi-purpose, state-of-the-art UBS Arena located at Belmont Park.
It took quite a bit of doing, but we are finally crossing the finish line and looking forward to an economic boost for the region and the state. I would like to commend and congratulate, Governor Kathy Hochul, the team at Empire State Development, the MTA/LIRR leadership, the UBS Arena Partners, the Wilpons, Jon Ledecky, our friends in organized labor, my colleagues in government but most importantly, community leaders on the Advisory Council and others who stood up and spoke up about what needed to be done to preserve and protect neighborhood integrity while having a vision to move our state and communities forward.
From pushing for the new Elmont LIRR station to raising awareness of the need for open space and education programs, our local resident leaders paved the way for public-private partnership and investment that will benefit the region for generations to come."
State Senator Anna M. Kaplan said, "The beautiful new UBS Arena at Belmont Park demonstrates what's possible through effective public-private partnerships and productive community engagement. This remarkable new facility will finally bring the Islanders home to Nassau County where they belong, and it will be a source of entertainment and economic development that will benefit our entire community. I'm so grateful for the hard work and dedication of everyone responsible for this great achievement, including Governor Kathy Hochul, the staff of Empire State Development, members of the community who provided their input, the private sector, and all the workers who showed up throughout the pandemic to keep the project on-time and on-budget. Today is truly a great day for all of Long Island!"