Statement From Senator Mario R. Mattera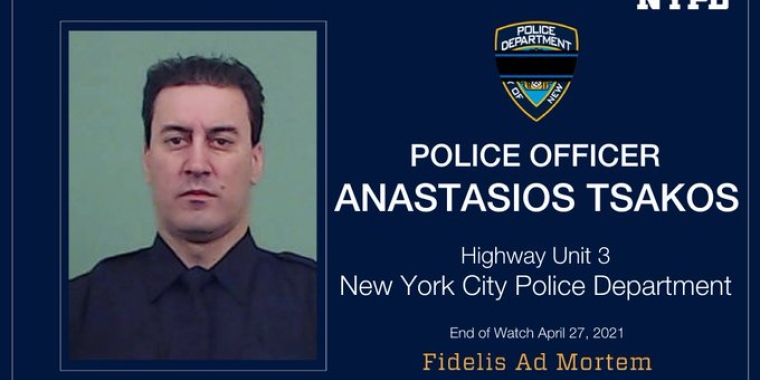 Our hearts go out to the family, friends and colleagues of NYPD Officer Anastasios Tsakos who was tragically killed last night while he was working to keep our residents safe.  Officer Tsakos was on-the-job for 14 years and his loss will be felt both in New York City and here in our local community.
Officer Tsakos leaves behind a wife, Irene, and two young children and our thoughts are with them at this difficult time.
This senseless loss is another reminder of the dangers our men and women in blue face every day and we hope they all know how much we appreciate their service.
Rest in Peace Officer Tsakos.