Politico NY: 'Crazy law' could put taxpayers on the hook for Cuomo's defense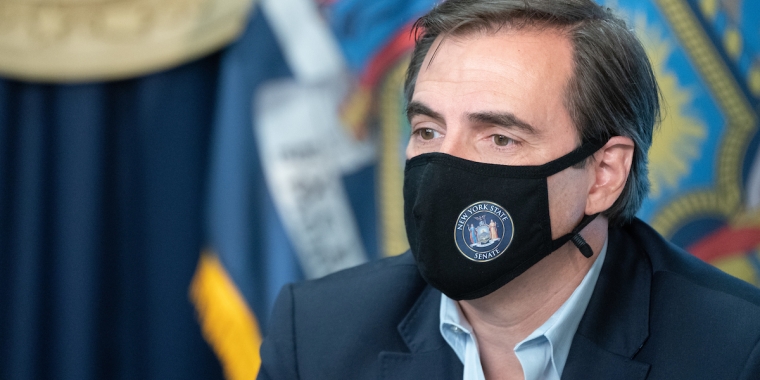 ALBANY — The myriad investigations into former Gov. Andrew Cuomo have already cost taxpayers nearly $10 million.
But it's possible there could be another significant cost, with the state paying money to Cuomo's still-active campaign account, which could then be used for everything from a comeback bid to advertisements attacking those who helped bring down the ex-governor.
Criminal charges of forcible groping were brought against Cuomo two weeks ago. But Albany County District Attorney David Soares said last week that the "potentially defective" charges were at "risk of a procedural dismissal."
State law says that in many cases when criminal charges are brought against public employees and there is a subsequent acquittal or dismissal, then the state will reimburse them for their legal fees. When politicians used their campaign committees to pay for their legal defense, as the ex-governor has done, the reimbursement goes to their campaign account.
"It's a crazy law," said state Sen. Mike Gianaris (D-Queens), who has spent years sponsoring a bill to repeal it.
"There are three layers of benefit that a politician would get that a normal person would not," he said. "It's one thing to have a campaign fund that would pay for your legal defense. It's another to have a right to be reimbursed if you are ultimately not convicted. … And it's a whole next level outrage to then have the taxpayers reimburse a political committee."
That section of law gained headlines in 2014, after former state Senate Majority Leader Joe Bruno was found not guilty in his second trial on charges involving bribery allegations. He had previously been convicted on two counts, but the verdict was tossed after the U.S. Supreme Court narrowed the scope of anti-bribery law.
The state paid $2.42 million to reimburse Bruno for the legal fees from those two trials. A total of $1.5 million of that went to his campaign committee. Bruno, a Republican who had retired six years earlier, soon had one of the state's largest warchests.
Cuomo's campaign committee had $18.3 million in the bank as of July. It had spent $285,000 in the prior six months on attorney Rita Glavin's services, and it's a safe bet that number has soared since then.
One potential issue for Cuomo is that the law only applies to instances of alleged misdeeds that occurred when an official "was acting within the scope of his public employment or duties."
"On first impression, it would seem that an allegation of forcible touching is not publicly related," Gianaris said. "But you never know how these things are interpreted. And more importantly, Cuomo is still subject to ongoing investigations, some of which undoubtedly were related to his public duties, like the nursing home data investigation."
If the Albany County case ultimately does not result in a conviction, Cuomo would have the chance to argue that the charges were sufficiently related to his public duties to qualify for reimbursement. The first alleged incident of improper touching, according to accuser Brittany Commisso, occurred while she was at the Executive Mansion to help draft the State of the State address.
The first phase of approval for a reimbursement, ironically, goes through the attorney general's office. That means that either incumbent Tish James — whose investigation into the allegations of harassment directly led to Cuomo's resignation — or whomever succeeds her as she runs for governor would have a say.
"If I was the attorney general, I would be as restrictive as possible in interpreting this law, because the law itself is an outrage," said Gianaris, one of several Democrats considering a bid for that office.