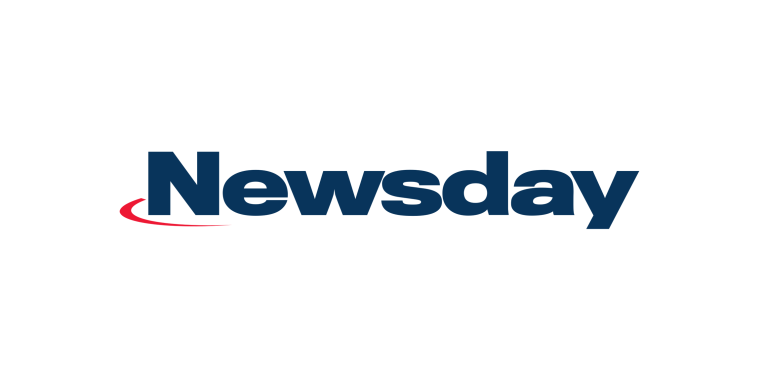 Elmont Road Park is at the center of a monthslong controversy, as state representatives say it's ready to be reopened after a lengthy renovation project, while Town of Hempstead officials refuse to open the gates, saying it's unsafe.
And even after months of letters, phone calls, site visits and debates, the renovated park — complete with new playground equipment, ballfields, splash park and multiuse playing courts — remains empty, its gates chained shut. There's a sign advertising a "significant park improvement project," but no sign of construction.
The multimillion-dollar redevelopment of Elmont Road Park grew out of a community benefits agreement with New York Arena Partners, the development team behind the UBS Arena at Belmont Park, a partnership that includes the New York Islanders. But in a letter issued to Empire State Development and the developers in April, and in follow-up correspondence in May, Hempstead Town officials claim there's still a list of fixes needed. 
The town's reticence is angering Assemb. Michaelle Solages and State Sen. Anna Kaplan, who spent years fighting for the park's remake.
"It needs to be open for the community, especially as we are hitting the summer months," Solages told The Point, noting that a local park is particularly important in light of higher gas prices that make traveling beyond the neighborhood more expensive. "The longer we wait, the more we're disenfranchising the young people in our community."
Kaplan said she hasn't seen any effort by Hempstead officials to get the town park open.
"I just feel like the town has shown absolutely no urgency here and couldn't care less if the park opens or doesn't open," Kaplan said. 
Hempstead officials told The Point their most significant concerns were safety-related. They pointed to drains on the multiuse field that someone could trip on, a concrete bench that's too close to playground equipment and exposed electrical wiring. Hempstead parks commissioner Frank Zangla called the park's renovation a "shabby installation," but said he did see the park opening as "urgent."
"It's critical," said Hempstead chief of staff Jack Libert. "We take pride in our parks. We'd like to get it open and get it open properly as soon as possible."
However, Kaplan and Solages said they've been assured that New York Arena Partners has addressed all safety concerns and made all necessary fixes. And sources say a letter has been issued from the project's architect indicating the park is "substantially complete" and safe, according to Town of Hempstead criteria.
Still other demands Hempstead officials shared in their April and May letters were not about safety. 
The April "punch list," for instance, included: 
"Re-finish the basketball court surface and include the Town of Hempstead seal at half court."
Also among the sources of disagreement: a basketball court town officials said doesn't have the correct "regulation" dimensions. But Solages told The Point the court was meant to be multiuse and if the town wanted specific dimensions, it should have been discussed before the construction began. 
Then there's the new scoreboard. In a text, Town Supervisor Don Clavin noted that the park's newly-installed scoreboard "is of no use on a football field." The scoreboard appears to be similar to a hockey scoreboard, as it includes an indicator of "periods," rather than quarters, and includes a space for "shots." But officials noted that the field and scoreboard, too, are meant for multiple uses.
Hempstead officials told The Point those additional needs wouldn't keep the park from being opened.
The park problems seem to have a political overlay, too. As the issue came to a head last month, Kaplan and Solages brought ESD chief Hope Knight and representatives from NYAP to the park for a walk-through. But while the town knew they were coming, town officials kept the gates locked. 
Hempstead officials said no one was allowed in the park because it was an active construction site.
"It's really childish that we were denied access to the park for no good reason," Solages said. "It makes me question what their intentions are."
Elected representatives, state officials and community members who are part of the Belmont arena's Community Advisory Committee will be meeting Thursday and expect to discuss potential next steps to get the park open.