Op-ed | How Medicaid can help prevent gun violence
Originally published in
amNY
on .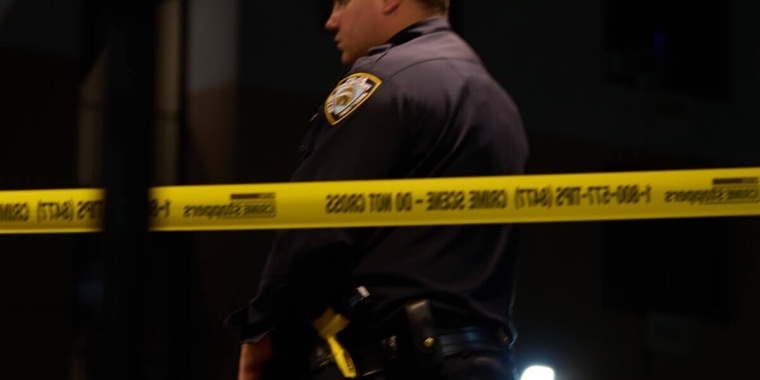 New York has one of the five lowest gun death rates in the country – all thanks to our passing some of the strongest gun laws. 
However, each year, an average of 870 people die and 2,607 are wounded by guns in our state. No one in New York should be a victim of gun violence — even if our numbers are lower than most. 
We are not isolated from the destructive decisions from the far-right Supreme Court or Republicans in Congress blocking federal gun reform and holding sham hearings. They have an impact on our state. 
The national gun trafficking crisis continues to strike New York City, and many of our communities are still being wracked by gun violence. There's still more New York must do to save lives and holistically support impacted individuals. 
In our hospitals, there's a revolving door of gun violence injury. Being victimized by gun violence – or even witnessing a shooting – almost doubles a young person's chance of perpetrating violence themselves within two years. We shouldn't just stitch up a young gun violence survivor and send them home. Just like any other hospital patient, after their immediate injuries are tended to, victims of violence deserve follow up care and intervention. However, barriers like cost, stigma, and mistrust prevent many victims of community violence from receiving the very services that can prevent future violence and reinjury. 
That's where hospital-based community violence prevention programs come in.
In Brooklyn, the Kings Against Violence Initiative (KAVI), a hospital violence intervention program, provides comprehensive health and healing services to victims of violence. KAVI works in partnership with hospitals to ensure quality of care services and resources that ensure low recidivism among both victims and perpetrators of violence. 

Community violence prevention programs, like KAVI, connect individuals impacted by violence with professionals from their own communities who are trained in violence prevention practices – and operate within the same hospitals where victims are being treated for their physical wounds. One study of over 500 15 to 24-year-olds admitted to a Bronx trauma center found that hospital-based violence prevention programs increased a survivor's odds of attending follow-up medical appointments by 2.29 times, and reduced their odds of violent reinjury by over 50 percent in the three months following hospital admission. By addressing systemic violence locally and holistically, we can better prevent future physical and mental harm from infiltrating our most vulnerable communities.
Unfortunately, funding for this work is underwhelming and unsteady. 
There's a solution. State Senator Brad Hoylman-Sigal and Assembly Member Jessica González-Rojas have legislation (S580 / A2893A), which passed the Senate in May, that would direct New York's Medicaid program to cover these evidence-based violence preventive services for gunshot patients and other violently injured victims enrolled in Medicaid. 
This is not a novel or radical idea. President Biden has asked states to do this. California, Connecticut, and Illinois have already done this. 
They've done it because hospital-based violence prevention is incredibly successful at disrupting cycles of violence. A University of Maryland Medical Center study found that those with a history of violent injury are up to 45% more likely to be readmitted with another such injury within five years. With the addition of hospital-based violence intervention programs, the reinjury rate was reduced to 5%. An independent evaluation of New York City's Cure Violence community-based violence prevention program found that it led to a 63% reduction in shootings.
We already have the tools to reduce violence. We have the organizations with community trust. We just need to pay them to do their jobs.
In New York, we spend $298 dollars per person each year on gun violence. Gun deaths and injuries cost New Yorkers $6 billion dollars, of which $321 million is paid by taxpayers. One study estimated that the cost savings of hospital violence interruption programs was $4 million per year per hospital.
New York is leaving money on the table if we don't use Medicaid dollars to help prevent future violence. 
In 2003, the U.S. Department of Justice Office for Victims of Crimes (OVC), recommended that hospital based counseling and prevention programs be established in medical facilities that provided services to violence victims. We are two decades behind, but so close. In the final days of session, let's heed OVC's call and pass A2893A through the Assembly, support survivors, and put an end to community violence in our state.
Brad Hoylman-Sigal is a New York State Senator representing the West Side of Manhattan and Chair of the Senate Judiciary Committee.
 
Jessica González-Rojas is a New York State Assembly Member representing Corona, East Elmhurst, Jackson Heights, and Woodside in Queens. 

Ramik Jamar Williams is the Co-Executive Director of the Kings Against Violence Initiative in Brooklyn.

Rebecca Fischer is the Executive Director of New Yorkers Against Gun Violence.