Making a final push to get everyone in New York online (City & State)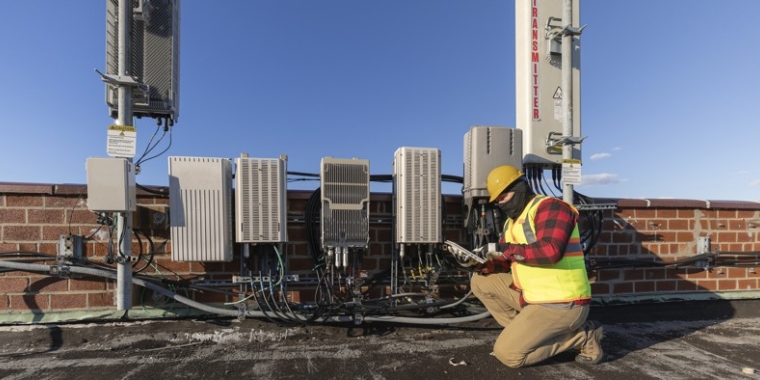 For the past eight years, there has been an intense push to bring reliable, affordable broadband internet to every person and every corner of New York state.
Beginning with former Gov. Andrew Cuomo's New NY Broadband Program in 2015, and now continuing with Gov. Kathy Hochul's ConnectALL program, more than $1.5 billion in state money has been committed to the cause, and significant progress has been made.
Since Cuomo first claimed that goal would be accomplished in fewer than three years, hundreds of thousands of New Yorkers have gained access to broadband, with more than 97.5% of households having access, according to the Public Service Commission. And, by most measures, New York remains far ahead of many states.
Still, advocates and lawmakers broadly agree that there is a great deal of work left to achieve that original goal: universal access – broadband internet with at least 25 megabits per second download speed and 3 megabits per second upload speed that is available and affordable to everyone in the state.
...
Compared to other states, New York is in an undeniably good position on internet access. It ranks among the highest in coverage, speed and affordability. Broadband Now, an independent company that conducts broadband research, ranks New York as the fifth best state in the nation.
But the numbers, as is the case with other states, can still be misleading. Much of the data, including the heavily relied upon Federal Communications Commission data, is self-reported by internet service providers. Numerous studies, including one conducted by the state Public Service Commission found that internet companies were often overstating their coverage and the speed of the internet they were delivering to consumers.
State Sen. Sean Ryan, who chairs the Commerce, Economic Development and Small Business Committee, pushed as a member of the Assembly to have the commission do its own mapping of connections and check on speeds.
The Public Service Commission found that, not only were many addresses reported as connected not eligible for service, but that those with service were often without speeds that met the FCC standard.
"We figured out that, in addition to what we already knew, which was that big swaths didn't have it, we also found that big swaths had really poor quality internet," Ryan said.
And Microsoft released figures it had from its users that also showed far fewer homes using speeds that providers reported to the FCC.
Maria Doulis, the state's deputy comptroller for budget and policy analysis, said that before the Public Service Commission report, the self-reported FCC data was the only comprehensive data set available. But the commission's study and other numbers now show a more complicated, and less rosy, picture of speed rates and coverage from providers in New York and elsewhere, a fact that her office makes clear in its reports.
"The state has now taken it on itself to improve that data and be more granular and refined with that perspective," Doulis said. "Now the state is potentially in a good place with this refined data and the allocation of federal funds to really develop a good strategy."
...
But state lawmakers and regulators were also concerned about the lack of accountability internet providers are held to in exchange for these concessions.
Ryan called the internet provider market the "Wild West" in terms of accountability. He believes they should be regulated by the Public Service Commission in the same way as other utilities and introduced a bill that would give the commission regulatory powers over the industry.
"Sooner or later we are going to have to accept the fact that internet is a utility that the public needs," Ryan said. "Companies already are acting like monopolies, so we need to regulate them. That's the only thing that's going to get us to a high-quality internet throughout the state."
As it stands now, if a consumer is getting spotty internet service, particularly in the poorest neighborhoods across the state, there is no recourse other than to switch companies, and there are often few choices available.
While Ryan agreed that the unserved populations in New York deserved attention, he said the underserved population was the more pressing issue.
"It's the underserved, which is a greater number of people," he said. "That is people getting very low-quality internet and paying a whole lot of money for it."
...
But it's also an economic development issue. Ryan said he hears from small-business owners who said that slow internet speeds make it harder for them at work.
"We hear it all the time from small businesses, depending on where they are located, that they need quality, consistent internet to run their businesses," he said. "They often don't have it. It's a real economic detriment to New York state."
Click here to read the full article