POWERING NEW YORK'S FUTURE: Syracuse/Kingston Roundtables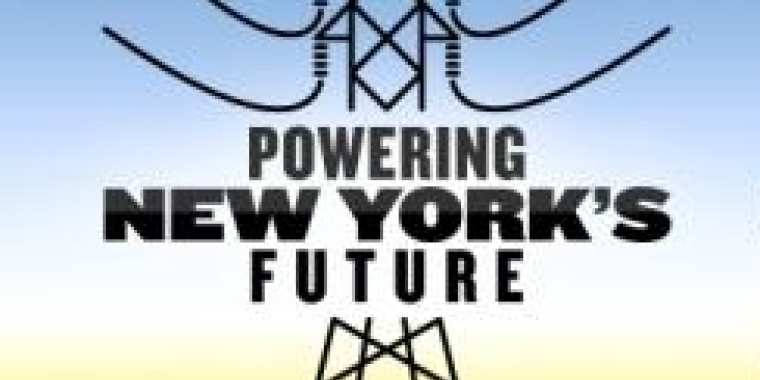 Senate and Assembly Leaders in Syracuse to Continue Discussion of Low Cost Power for Economic Development Programs
Senate and Assembly Energy Chairs Lead Public Discussions on the Future Use of Low Cost Power for State Economic Development Programs
SYRACUSE (October 15, 2009)—State Sen. Darrel J. Aubertine, chair of the Senate Energy and Telecommunications Committee, and Sen. David J. Valesky, Senate Vice President Pro-Tempore, continued the ongoing discussion of New York State's low cost power economic development programs in Syracuse today with Assemblyman Kevin Cahill, chair of the Assembly Energy Committee, and several members of the Assembly.
The roundtable, which comes a day after a similar discussion in the Hudson Valley city of Kingston, is part of a series of six roundtables and two hearings being held around the state to collect input from businesses, trade groups and the public to help shape legislation that will guide the allocation of resources from the New York Power Authority. Put together by the Energy Committees in each house, a hearing was held in Niagara Falls, and roundtables have also been held in Oswego, Buffalo, and Uniondale. The focus of this roundtable in Syracuse at the SUNY College of Environmental Sciences and Forestry is the economy of Central New York and its needs.
"These programs have been instrumental in creating and sustaining jobs throughout New York State, but we recognize that there is a great deal of room for improvement," Sen. Aubertine said. "This is about gathering information and crafting a bill that takes this input into account rather than just drafting a bill and asking businesses, industries and not for profits to accept it. We need a long term program that maximizes the number of jobs created and sustained, while also giving businesses the certainty they need with a five, seven or 10 year commitment. The economy of Syracuse is vital to the economy throughout Central New York and I am pleased to be with Sen. Valesky and his constituents to hear how we can better serve the business and industry needs here in this region."
"New York's low cost power programs, while instrumental in helping to create and protect hundreds of thousands of jobs, have failed to keep pace with a rapidly evolving economic landscape," said Assemblyman Cahill of Kingston.  "We need to overhaul these initiatives to make sure they are addressing the needs of emerging industries and providing businesses with the stability and continuity they need to make the investments that will create jobs here in New York."
"These programs are important to our economic recovery and have a track record of creating and sustaining jobs, but we can and must make them better to be a driving force for creating jobs in Central New York and throughout the state," said Sen. David J. Valesky. "These roundtables have been a great opportunity to hear from stakeholders in all parts of the state and incorporate their ideas into this critical piece of legislation before it is drafted."
Led by the Energy Committees in the Assembly and Senate, lawmakers are following through on a promise to collect input from stakeholders across the state to better understand the value of the Power Authority's programs and consider new ideas about how to improve them.  The law authorizing several of the programs, including Power for Jobs, is set to expire during the spring of 2010.
Earlier this year, the Governor signed legislation sponsored by Senator Aubertine and Assemblyman Cahill (A.9039 / S.6031) continuing the Power for Jobs and Energy Cost Savings Benefit Programs through May 15, 2010. The bill contained provisions aimed at jumpstarting the process of reforming the economic development initiatives.
"Extending the Power for Jobs and Energy Cost Savings Benefit Programs is a great way of maintaining and creating jobs throughout New York State while also encouraging environmentally friendly practices," Assemblyman William B. Magnarelli of Syracuse said. "It is beneficial to all involved that we continue focusing on these practices and updating them adequately to address issues that prevent the program from being most effective."
"This low cost economic development power program has the potential to improve local and statewide economies by helping businesses thrive while saving the consumer money in energy costs," said Assemblywoman Joan Christensen of Syracuse.
 "This is an important opportunity to discuss how New York State should proceed as we await our statewide energy plan that is anticipated to be released by the end of this year by the Executive," Assemblywoman RoAnn M. Destito of Rome explained.  "Both the State Senate and the State Assembly have joined together to listen to the concerns of our local small businesses as well as our larger employers on what changes they would like to see in our state's low cost electric utility programs as we move closer to the 2010 Legislative Session that will commence in January."
"As we move forward to address the needs of our New York businesses in this economic recovery, we must ensure that our state programs are working correctly," said Assemblywoman Addie Russell of Theresa. "We know there is room for improvement, especially in our energy programs. The discussions we had at today's roundtable have provided invaluable information that will be very helpful in improving the state's low cost power for economic development programs. I want to thank Chairman Aubertine and Chairman Cahill for organizing this discussion and recognizing the need to review these programs."
"We need practical, common-sense, economic development programs that reward the average consumer with better, more efficient, and less costly energy. I look forward to working with Assemblyman Cahill and my colleagues on this important issue," said Assemblyman Richard Brodsky of Greenburgh.
-30-