Senator Dilan Announces Two Additional Statewide Public Hearings on DOT Five-Year Plan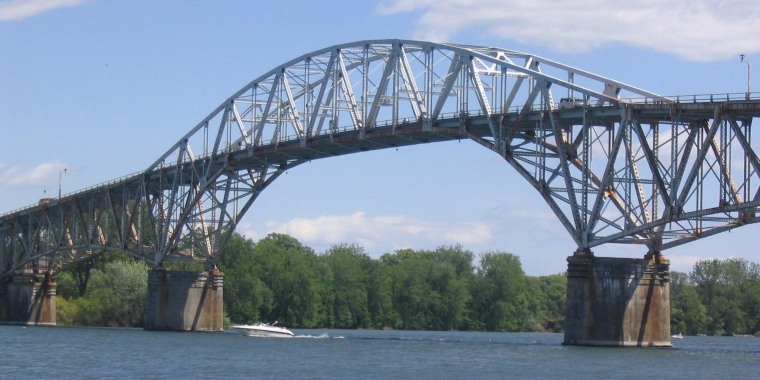 Hearings Seek To Solicit Input from Entire State During Formulation of 2010 – 2015 Transportation Capital Plan
(Albany, NY)—Ending a near half-century of excluding New Yorkers from talks on how and where their transportation dollars are spent, Senate Transportation Chair, Martin Malavé Dilan has announced two additional hearings as part of a statewide tour to include stakeholders in the formation and implementation of a cost-effective transportation infrastructure plan.
The first of such hearings have been scheduled for Thursday, October 29th, in Syracuse and Friday, October 30th, in Buffalo. The additional hearings have been scheduled for Wednesday, November 18th in Long Island and Monday, November 23rd in Albany.
"Until this year, funding for the Metropolitan Transportation Authority and the state's road and bridges were lumped together without the necessary focus on one or the other," said Senator Dilan. "This year we can approach them separately as they should be and itemize and identify necessities like repairs to I-690 or the Crown Point Bridge."
The Department of Transportation's Five Year Capital Plan is a significant, essential first step to provide for the future needs of a modern, safe, reliable and efficient multimodal transportation system. The hearings have been called to give stakeholders the opportunity to identify those needs and the resources both necessary and available to meet them.
The 2010 to 2015, $25.8 billion five-year program identifies the resources to carry out the vital maintenance and rehabilitation of highways and bridges and to support public transportation, rail, aviation and port facilities.
Witnesses have been asked to address the following points:
Potential revenue streams for the Dedicated Highway & Bridge Trust Fund
Capital Plan priorities
Feasibility and integrity of current transportation infrastructure
Alternative modes by which to move both people and freight
Investment in New York's rail systems to reduce strains on New York's Highway System
Mitigating/avoiding hidden costs of continuing current transportation strategy
Maintaining current Federal funding levels while developing a modern transportation system
Multimodal investment
High Speed Passenger Rail
Budget development procedure relating to Federal, State, and Local Government
Complete streets and sustainable communities
"We must reassess our traditional 'expand and replace' infrastructure model and make a concerted effort to reduce future costs and make smarter investments. The task now is to forge a strategy that invests in our roads and bridges and stabilizes current conditions," said Senator Dilan.
Syracuse – October 29, 2009, 12 - 4 pm
Syracuse City Hall

233 East Washington St.

Third Floor, Common Council Chambers

Syracuse, NY 13202

 

Buffalo – October 30, 2009, 12 - 4 pm

Buffalo and Erie County Historical Society

25 Nottingham Court

Buffalo, NY 14216

 

Long Island - November 18, 2009, 10 am – 2 pm.

Roosevelt Hall, Farmingdale State College

2350 Broadhollow Road

Farmingdale, NY 11735

 

Albany – November 23, 2009, 12 – 4 pm

Hearing Room B

New York State Legislative Office Building

Albany, NY 12247