New York State Senate to Honor The National Puerto Rican Parade and The Mayors of Puerto Rico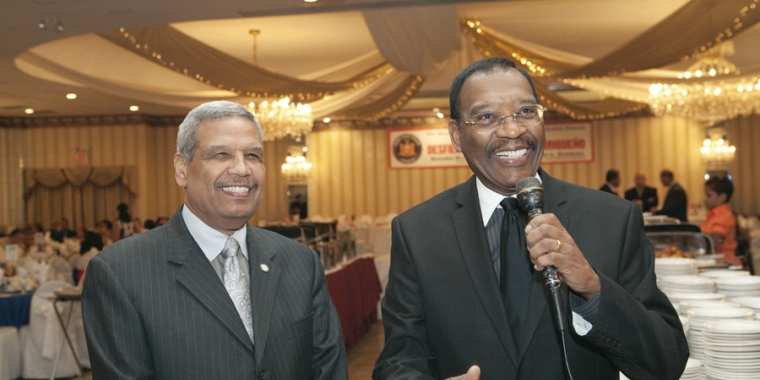 PRESS RELEASE
June 8, 2010
FOR IMMEDIATE RELEASE

New York State Senate to Honor The National Puerto Rican Parade and The Mayors of Puerto Rico

The New York State Senate Puerto Rican and Latino Caucus, presided by Senator Rev. Rubén Díaz, Sr., will be celebrating a pre-parade banquet in honor of the National Puerto Rican Parade and the Mayors of Puerto Rico.
This event, by invitation only, will take place at Maestros Restaurant located at 1703 Bronxdale Avenue, Bronx, New York, on Thursday, June 10th  from 8:00 pm to 1:00 am.
The Hon. John Sampson, Majority Conference Leader of the New York State Senate, Senator Rubén Díaz, Senator Pedro Espada, Jr., Senator Martín Malavé -Dilán, and Senator José Peralta, together with Bronx Borough President Rubén Díaz, Jr., will be presenting a proclamation to the Hon. Aníbal Vega Borges, Mayor of Toa Baja, Puerto Rico, the town the parade is being dedicated to this year.
*By invitation only.
###