Senator Ritchie Celebrates Reopening of 'North Country Dairy'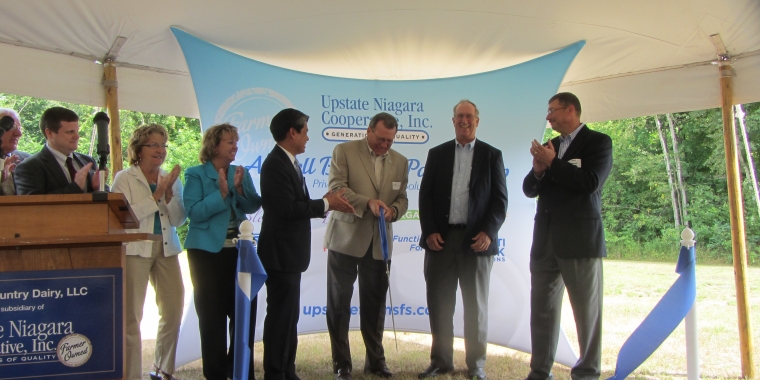 Jobs Return to St. Lawrence County
State Senator Patty Ritchie joined state and local officials Thursday to celebrate the reopening of North Country Dairy in North Lawrence and the rehiring of 80 local employees to the facility-with the potential to add at least 20 more positions in coming months.
"I'm thrilled to see this facility up and running again and even more pleased to see that 80 people are heading back to work," said Senator Ritchie, who is Chair of the Senate's Agriculture Committee.
 "Jobs are the key to getting our economy back on track in the North Country and across New York State, and that's why I teamed with Senator Joe Griffo and Senator Betty Little, state, local and company officials to help make today's reopening a reality."
Upstate Niagara Cooperative, the new owner and operator of the facility, is owned by several hundred New York State dairy farmers. The facility will produce yogurt for national foodservice and retail partners using milk purchased from New York State dairy farms.
The revival of the plant was made possible through an allocation of low-cost hydropower from the New York Power Authority and other state and local government incentives—such as grants and tax credits.
"I'd like to thank Governor Cuomo, NYPA President Gil Quinones and Agriculture Commissioner Darrel Aubertine for their attention to this plant, and helping to restore these much-needed jobs.