Murphy Comments on Opting His Kids Out of Abusive State Testing For Third Straight Year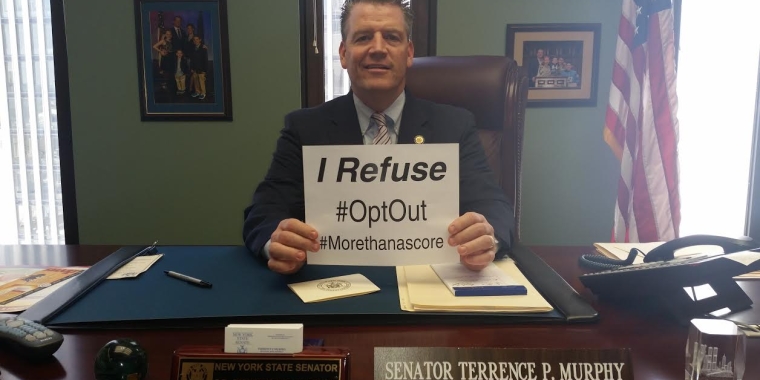 YORKTOWN, NY - With another round of state mandated tests taking place across New York State, Senator Terrence Murphy released the following statement:
"For the third year in a row my wife and I will be opting our children out of this year's state mandated exams that are based on the abandoned Common Core curriculum. I am proud that the legislature and the State Education Department have recognized the misdirection of the Common Core curriculum and are moving New York's education standards forward."

"There is clearly more work that needs to be addressed as we repair the damage caused by Common Core. Until we fully implement the recommendations of last year's Common Core Task Force I do not believe it is fair for any child or teacher to have such emphasis placed on exams that are only used to fulfill federal requirements."

"For these reasons, I am proud to have sponsored the Parental Refusal Act, S.4161A, to give every parent the proper ability to protect their children from the stress associated with these tests. I urge the Board of Regents and SED to accelerate the necessary measures to implement appropriate standards to ensure our children receive the best education and are prepared to succeed in life."