Senator Murphy Digs Putnam Hospital Center Expansion
Carmel, NY - A medical professional with more than twenty years of experience, Senator Terrence Murphy knows the value a state-of-the-art facility brings to a community. On Thursday, he joined hospital administrators, medical professionals and regional officials in commemorating the $9 million project to expand and refurbish Putnam Hospital Center's Emergency Department. 
Senator Murphy said, "This will be an enormous addition to the Putnam County Community. I applaud the foresight and dedication of Peter Kelly and his entire team. This is a historic day for Putnam County."
The project, designed by Steffian Bradley Architects (SBA) will add 8,400 square feet of space that will include 11 additional treatment bays, a new nurses station, along with separate ambulance and pedestrian entrances to improve safety and flow. The emergency department will also have enhanced triage treatment areas, a new results-pending room, enlarged ambulance bays for better access, interior modifications to the existing unit and parking improvements.
 2017 PHC Groundbreaking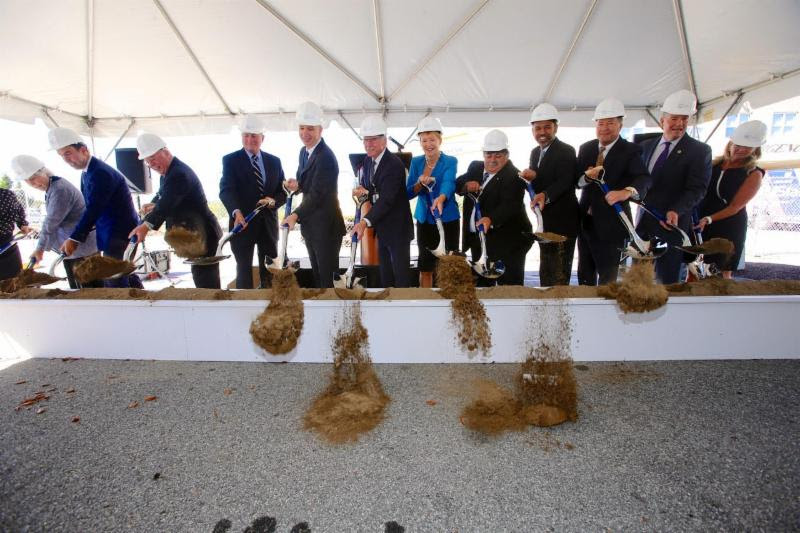 In 2016, Putnam Hospital Center serviced 27,115 patients through its emergency department. That figure is expected to tip 28,000 for 2017.