Ritchie: State Budget Supports Future of County Fairs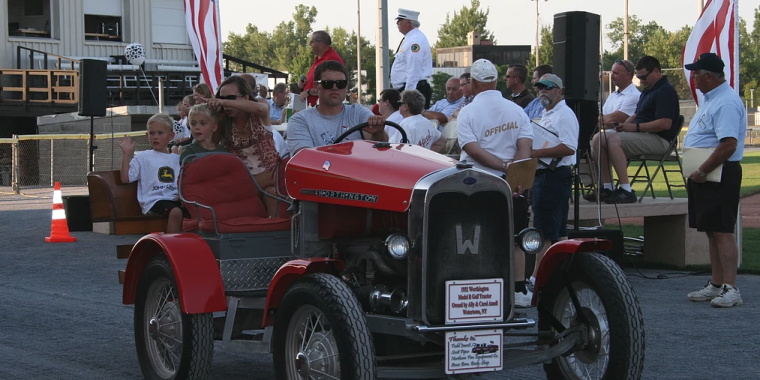 Senate Agriculture Committee Chair Patty Ritchie is announcing that the new state budget includes $5 million for upgrades to county and youth fairs to attract more visitors, enhance agriculture education and support local economies.
This is the third year Senator Ritchie has fought to secure this funding for local fairs to upgrade buildings and equipment, such as outdated comfort stations that make fair visits more enjoyable for families.  This funding was included in Senator Ritchie's "Growing Strong" plan for New York Agriculture.
"Every year, millions of New Yorkers visit their local fair to be entertained, and learn more about agriculture and where their food comes from," said Senator Ritchie. "These fairs highlight New York's leading industry and help people recognize the need to support our hardworking farm families."
New York State has 52 fairs eligible for funding, including the Erie County fair, which draws 1.2 million visitors a year, and the three county fairs in Senator Ritchie's district—Jefferson, Oswego and St. Lawrence Counties—which draw tens of thousands of visitors annually, and have each been operating for more than 160 years.
Over the last three years, Senator Ritchie has secured $15 million to bolster New York State's 52 local fairs, which highlight the interest in, and educational development of agriculture, while also promoting and encouraging agriculture, horticulture and the domestic arts here in the Empire State.
For more information on your local fair, visit www.nyfairs.org.
This funding is part of the new state budget's record $54.4 million agriculture package, which invests in the latest agricultural research, protects animal, plant and public health and much more.