Senate Protects New York Students And Pedestrians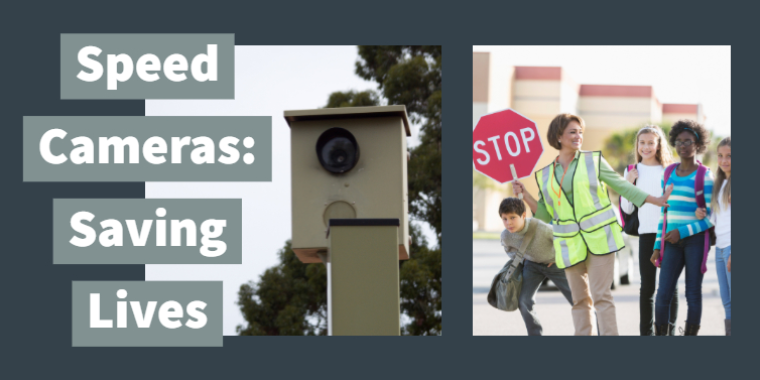 (Albany, NY) The Senate today passed legislation (S.4331) that will save lives by increasing protection of New York City school zones through expanded speed camera utilization. The school zone speed camera program was allowed to lapse under the former majority. Additionally, the Senate passed legislation (S.231) that will create a demonstration speed camera program for the City of Buffalo.
"Ensuring students and pedestrians are protected in school zones is common sense," Senate Majority Leader Andrea Stewart-Cousins said. "Speed cameras have been proven to prevent tragedies and save lives. Together with our partners in the Assembly, we will help ensure students are better protected by expanding speed camera usage to more school zones and implementing a demonstration program in Buffalo. I applaud Senator Gounardes and Senator Kennedy for their leadership on this critical issue."
The legislation passed by the Senate for New York City speed cameras:
Expands the use of speed cameras to 750 schools zones within the City of New York weekdays between 6:00 AM - 10:00 PM.

The currently expired law authorized 140 speed cameras in school zones.

Mandates the City of New York to install signage notifying drivers that speed camera enforcement is used.
Defines a "school speed zone" as being a radial distance not to exceed 1,320 feet from a school building, entrance or exit.
Bill Sponsor, Senator Andrew Gounardes said, "No parent, senior, or pedestrian of any age should live in fear of crossing the street because of speeding traffic. This program slows traffic and saves lives. Plain and simple. The numbers are indisputable and speak for themselves: 63% reduction in speeding traffic and 14% in traffic injuries. We know that speed is determinant of the severity of an injury received in a crash. I'll never apologize for prioritizing the safety of millions of pedestrians over the issuance of tickets to reckless drivers."
The legislation passed by the Senate for the City of Buffalo demonstration speed camera program:
Authorizes the City of Buffalo to establish a demonstration program imposing monetary liability on the owners of motor vehicles found to be exceeding the maximum school speed limit in Buffalo through the use of a speed limit photo device.
Authorizes the City of Buffalo to operate cameras in no more than 20 school zones at any one time during any year of the program.
Bill Sponsor and Chair of the Senate Transportation Chair, Senator Tim Kennedy, said, "Simply put, speed cameras in New York City have saved lives. Protecting our kids while they're at school is of paramount importance and drivers in school zones should know that driving safely is critical - it's why we need to not only protect and expand the program in New York City, but extend it to other cities in New York as well, including the City of Buffalo. I was proud to move this legislation forward through my committee and I look forward to voting this much-needed bill into law."
Senate Deputy Leader Michael Gianaris said, "Speed cameras save lives, plain and simple. Too many young people have been lost due to reckless drivers and these cameras help keep our streets safe. The New New York Senate is fighting to ensure we preserve this vital program for the City of New York."
###
related legislation