Senate Deputy Leader Gianaris: Astoria Boulevard Station Elevators Finally Open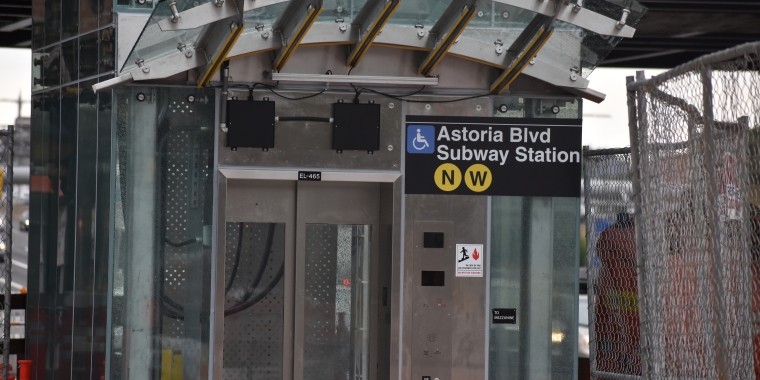 ASTORIA – Senate Deputy Leader Michael Gianaris is letting the community know the Astoria Boulevard Station elevators are open for riders starting Friday, July 24, the first new set of train elevators constructed in the Astoria neighborhood.
"The long wait for new subway elevators at Astoria Boulevard is finally over," said Senate Deputy Leader Michael Gianaris. "While there is more to be done to have a truly accessible subway system, today's achievement is a step forward for all transit passengers."
Senator Gianaris has been a longtime advocate of transit accessibility, pressing the MTA to install elevators at more stations. In 2018, Senator Gianaris issued a report on the state of accessibility at the MTA, rating it the least accessible major transit network in North America.
Colin Wright, Senior Advocacy Associate at Transit Center, said "The elevators at Astoria Boulevard opening today will give neighborhood residents with disabilities, parents with strollers, and older riders in Astoria more access to life in New York City. It's up to Governor Cuomo and the MTA to make every subway station accessible and to protect the historic investments in accessibility promised in the 2020-2024 MTA Capital Program.