Senator Mattera Delivers School Supplies To Area Students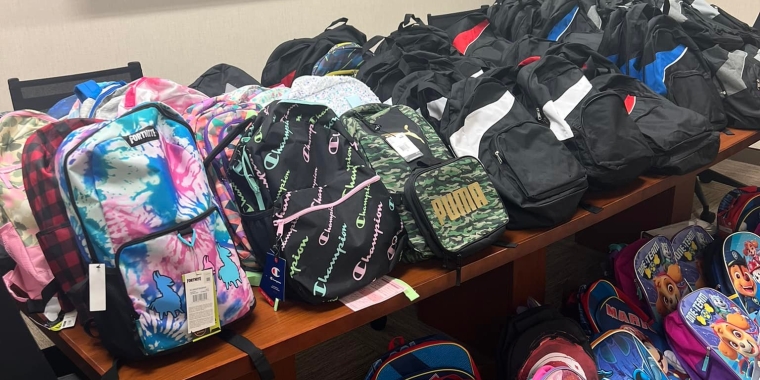 Senator Mario R. Mattera was happy to visit the East Northport Salvation Army to drop off the items that were collected during his Annual Back To School Supply Drive. Senator Mattera's Office, thanks to the members of the community who donated supplies for incoming students, was able to donate over one hundred filled backpacks.
"This was a great effort, organized by members of my staff, which will help these children get off to a great start to the school year. I thank the East Northport Salvation Army for taking the lead on this important project and deeply appreciate the generosity of all who took the time to donate. The students who were helped will have a greater chance at success now that they have the tools they need and it is due to everyone who was involved in this successful drive," stated Senator Mattera.