Senate Deputy Leader Gianaris Celebrates "Queens Day" In Albany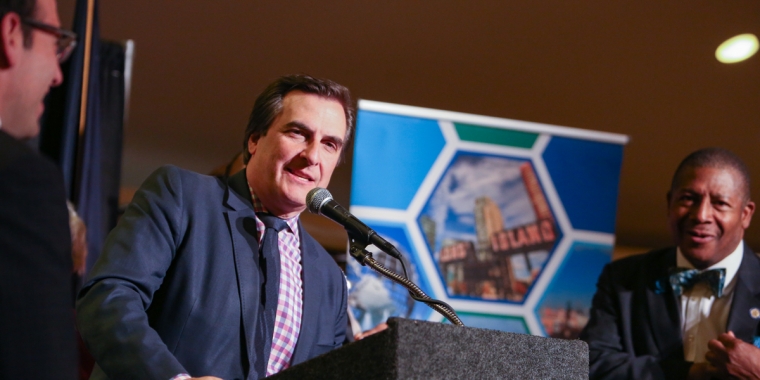 ALBANY, N.Y. – Senate Deputy Leader Michael Gianaris joined his fellow Queens County legislators in celebrating Queens Day at the State Capitol yesterday. This annual event promotes small business and tourism throughout the borough. Queens Day is hosted each year by the Queens Chamber of Commerce.
"If you want to see all the world, you only need to visit Queens. I'm honored to represent a borough with the best neighborhoods, restaurants, small businesses, parks, and baseball team in the world," said Senate Deputy Leader Michael Gianaris. "This is a great way to celebrate all we have to offer and show the rest of the state who we are as a people."

Video of Senator Gianaris' remarks is available here. Photos of Senator Gianaris at the Queens Day reception are available here.