Myrie Statement on Clean Slate Passing the Senate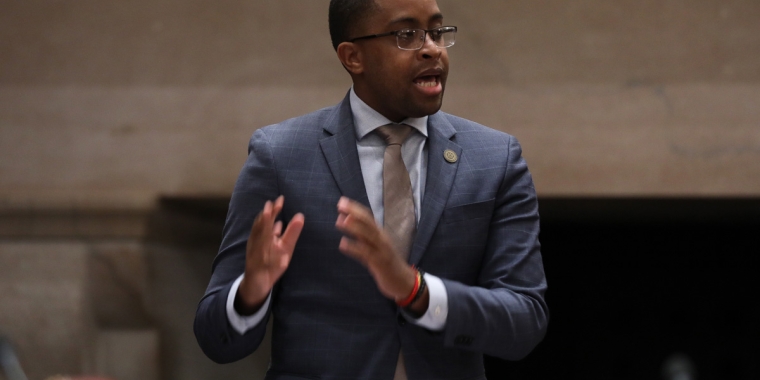 ALBANY— Senator Zellnor Y. Myrie (D-Central Brooklyn) released the following statement on today's Senate S.1553-D, Clean Slate legislation that would automatically seal certain conviction records.
"The inscription above the Supreme Court House in Manhattan reads: 'The true administration of justice is the firmest pillar of good government.'

"By passing Clean Slate legislation today, the Senate showed these words are more than mere stone carvings— they are a living exhortation to advance justice and fairness in our laws and in our time. Clean Slate has assembled an unprecedented coalition who believe that New Yorkers who have served their time should have a fair chance to rebuild their lives, stabilize their families and contribute to their communities. Brave formerly incarcerated New Yorkers, advocates, business, labor and faith leaders, local governments and a broad, bipartisan majority of New Yorkers have demonstrated their support for Clean Slate.

"I'm proud the Senate Majority joins this coalition today, and look forward to the Assembly and Governor making this bill the law of the land."

The legislation is being sponsored in the Assembly by Assemblymember Catalina Cruz (D-Queens).
related legislation