Stec Honors Former Senator Betty Little at 2023 Women of Distinction Ceremony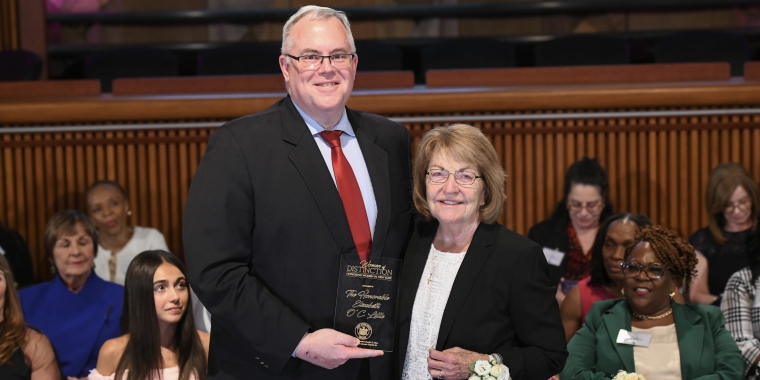 Senator Dan Stec (R,C-Queensbury) yesterday honored his predecessor, retired state Senator Betty Little at the Senate's 2023 Women of Distinction ceremony in Albany. Stec selected Little as his pick for this year's Women of Distinction class, citing her long and distinguished record as a public servant and dedication to helping improve our communities.
"It was my privilege to nominate former Senator Betty Little for this year's New York State Senate Women of Distinction," said Stec. "I'm honored to consider her a good friend, mentor and colleague. Her record of service speaks for itself, and she's been an inspiration to myself and so many others.
"Betty Little has dedicated her life and career to helping others and has a profound legacy as a great public servant for our communities," he added. "She is the epitome of a woman of distinction and more than deserving of this honor. It was great celebrating her career and accomplishments at this year's ceremony."