8th Grader at Center Moriches Middle School Receives NYS Senate Commendation Award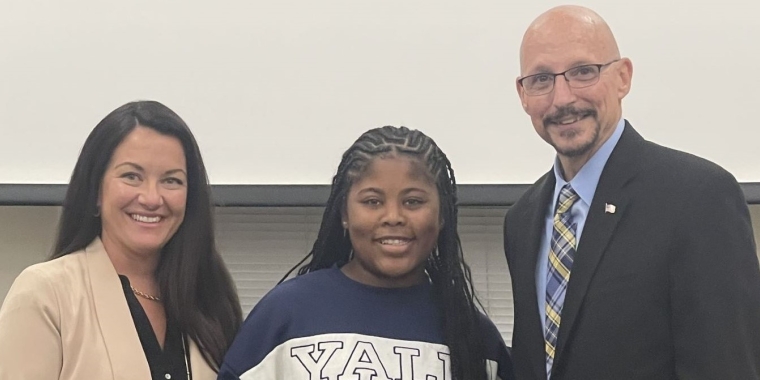 NYS Senator Dean Murray presented Milan Brown with a New York State Senate Commendation Award at a recent Center Moriches School Board Meeting.
     Milan Brown is an 8th grade student at the Center Moriches Middle School.  She is a student who obviously cares about her fellow classmates.  Over the course of the last year, Milan held several fundraisers to raise money to pay off the outstanding elementary school lunch debt that had accumulated over the course of the year.
     Ms. Brown is a member of the Middle Years Program (MYP) at her school and the donation was an MYP community service project, one that her peers and the school are greatly appreciative of.  "It is an absolute honor to be able to recognize Milan Brown by presenting to her the NYS Senate Commendation Award.  Her incredible thoughtfulness and kindness serve as an inspiration and I hope that this award will serve as a reminder to her of the difference she made in the lives of others," said NYS Senator Dean Murray.