Senate Deputy Leader Gianaris Attends Maspeth 9/11 Ceremony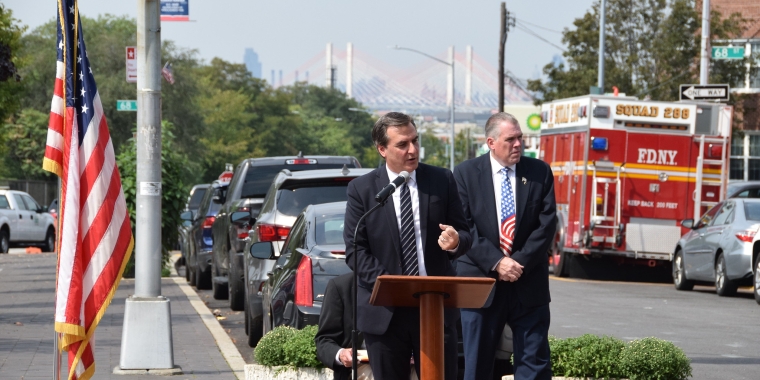 MASPETH, N.Y. – Senate Deputy Leader Michael Gianaris joined community members in Maspeth, Queens to honor the 22nd anniversary of the September 11 attacks. Senator Gianaris joined the Maspeth community at their permanent September 11 memorial, which recognizes firefighters from the local station who were killed in the line of duty that day.

"The impacts of September 11 are still felt throughout the western Queens community. It's humbling to stand in Maspeth and honor our neighbors who did not come home," said Senate Deputy Leader Michael Gianaris. "I thank the Maspeth community for keeping the memory of these heroes alive more than two decades later."
Photos of the ceremony are available here.