Senate Deputy Leader Gianaris Launches 2023 Youth Leadership Recognition Program, Seeking To Highlight Top Achieving Students Across Western Queens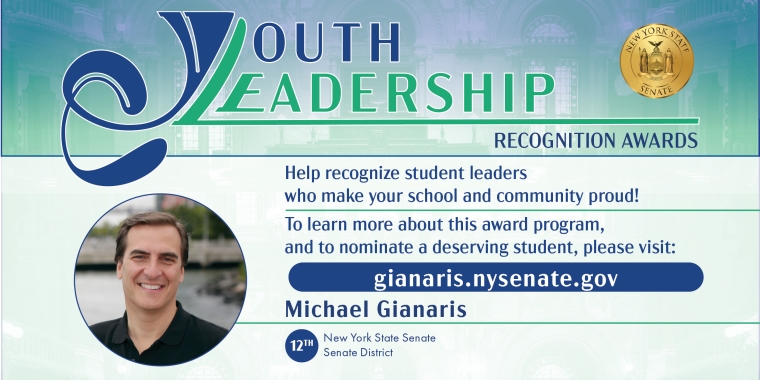 ASTORIA, N.Y. – Senate Deputy Leader Michael Gianaris is launching his annual Youth Leadership Recognition Program, to highlight the top achieving high school students across western Queens. Students can be nominated for their academic achievement, their extracurricular activities, or their commitment to volunteerism throughout the community.
"Young people are making a tremendous impact in our communities every day, excelling in school and helping their neighbors," said Senate Deputy Leader Michael Gianaris. "I enjoy the opportunity to recognize some of these great young people every year and watching them build the foundation for their futures."
Senator Gianaris' Youth Leadership Recognition Award program provides the western Queens community with the opportunity to honor well-rounded sophomore, junior, and senior students who excel academically, and through extracurricular and volunteer activities. Students must be nominated by an educator or school administrator and they will receive a congratulatory personalized certificate.  
Nominations are due by March 24, 2023 and can be made on Senator Gianaris' website, gianaris.nysenate.gov. A high-resolution copy of program's flyer is available here