Senate Passes Deputy Leader Gianaris' "Vote Early By Mail Act", Enabling New Yorkers To Use Mail-In Ballots For Early Voting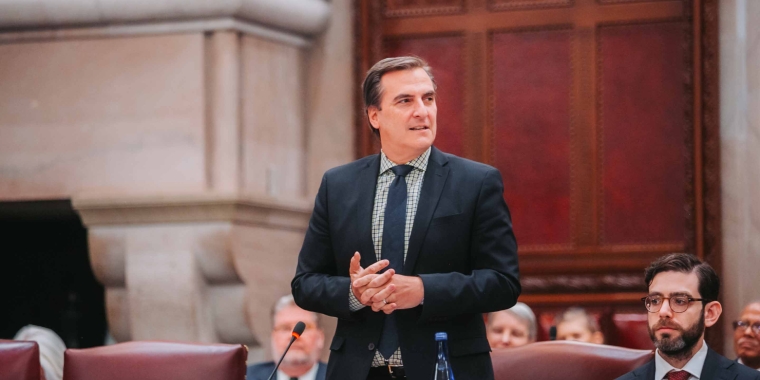 ALBANY, N.Y. – Senate Deputy Leader Michael Gianaris announced the State Senate passed his new legislation (S.7394/A.7632) to expand early voting options to include an Early Vote by Mail choice for all New Yorkers. The legislation is sponsored in the State Assembly by Assembly Member Karines Reyes, R.N. of the Bronx.

"Voting is a fundamental right and the easier we make it to vote, the healthier our democracy will be," said Senate Deputy Leader Michael Gianaris. "I am proud the State Senate passed this bill and continues to build on its important work of expanding access to the ballot box for all New Yorkers."
The bill would give all New Yorkers the option of Early Voting by mail. While the state constitution requires a prescribed excuse for Election Day absentee voting, it does not constrain the Legislature from enacting a unique process for Early Voting. Similar proposals have been enacted and survived challenges in Massachusetts and Pennsylvania.
New Yorkers would request an Early Voting ballot from their local Board of Elections and it would need to be returned before the close of polls on Election Day.
The legislation is supported by groups including the Leadership Now Project, Institute for Responsive Government, Actors' Equity Association, Make the Road New York, StandUp America, and Tech:NYC