Statement from Senate Deputy Leader Gianaris on the Confirmation of Chief Judge Rowan Wilson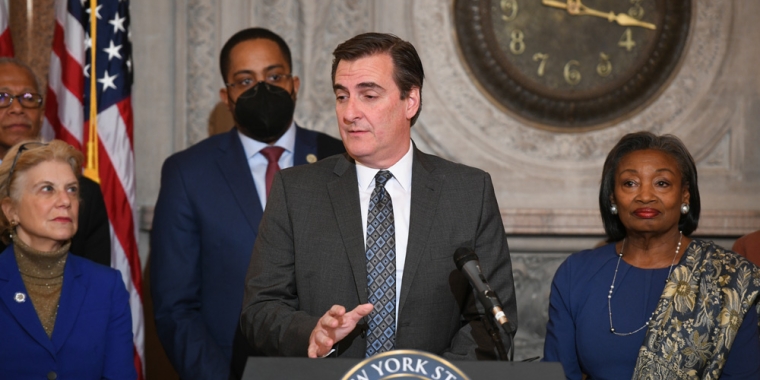 ALBANY, N.Y. – Senate Deputy Leader Michael Gianaris issued this statement following the confirmation of Chief Judge Rowan Wilson.

"Rowan Wilson is among the highest legal intellects I have ever encountered and has an approach to decision-making that reflects the best of what our society deserves. He will be a groundbreaking jurist who will elevate New York's Court of Appeals to its rightful and historical place as a leader in American law. Congratulations Chief Judge Rowan Wilson."
View Senator Gianaris' full floor speech here. Senator Gianaris' tweet is available here.