Opportunity To Provide Feedback On Clearview Cleaners Site At 202-16 Hillside Avenue In Hollis, Queens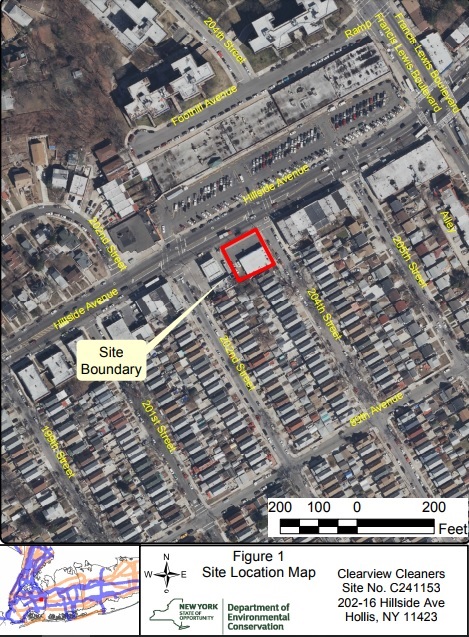 The New York State Department of Environmental Conservation (DEC) is inviting public comment about the future of the Clearview Cleaners Site located at 202-16 Hillside Avenue in Hollis, New York 11423. 
This site has been used as a dry cleaning establishment since 1961.  Soil testing in 2003 found contaminants that have yet to be remediated.  DEC is receiving comments from the public upon a draft investigation work plan that will further test the soil, surface water, groundwater and surrounding environment. 
You can find the fact sheet and additional details here:  http://www.dec.ny.gov/data/der/factsheet/c241153riwp.pdf.  
We invite you to share your comments--including your goals, hopes and vision for the site and the surrounding community and environment in the webform below, which Senator Comrie will submit as a formal response to the DEC and Department of Health (DOH) on behalf of our constituents.   
Additionally, to submit formal comments directly to the DEC and DOH, please e-mail Kerry Maloney at kerry.maloney@dec.ny.gov and Arunesh Ghosh at BEEI@health.ny.gov.