2023 Veterans Hall of Fame Nomination Form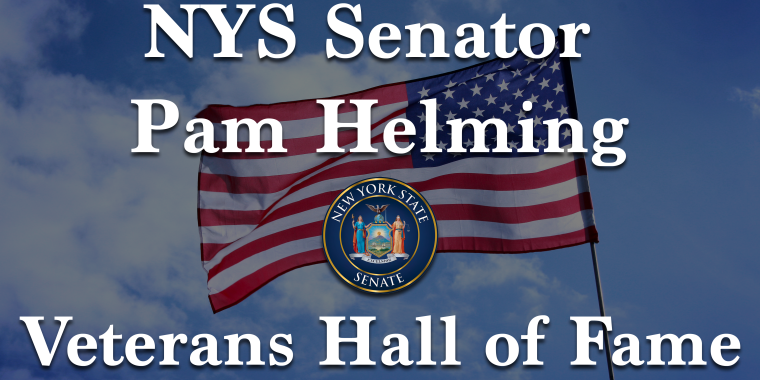 Senator Helming is accepting nominations for the New York State Veterans Hall of Fame through September 15. 

Nominees must live in the 54th District but may be nominated by anyone. If you aren't sure whether the nominee lives in the district, enter their address in the Find My Senator tool, linked here.

We are asking nominators and nominees to answer a few questions together so we can compile a special Commemorative Book to be shared with nominees and their families, nominators, and the broader community.

For posthumous nominations, we ask that the nominator reflect on the nominee in answering the questions.

Senator Helming annually recognizes all Veterans Hall of Fame nominees from her district. One nominee will be named the 2024 inductee to the New York State Veterans Hall of Fame for the 54th District.