Senate Bill S3301
2011-2012 Legislative Session
Sponsored By
Archive: Last Bill Status - In Senate Committee Education Committee
---

Introduced

In Committee Assembly

In Committee Senate

On Floor Calendar Assembly

On Floor Calendar Senate

Passed Assembly

Passed Senate

Delivered to Governor

Signed By Governor
co-Sponsors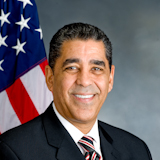 2011-S3301 (ACTIVE) - Details
See Assembly Version of this Bill:

Current Committee:

Law Section:

Education Law

Laws Affected:

Add §4454, Ed L

Versions Introduced in 2011-2012 Legislative Session:
2011-S3301 (ACTIVE) - Sponsor Memo

                                BILL NUMBER:S3301

TITLE OF BILL:
An act
to amend the education law, in relation to requiring school
districts to establish programs for gifted pupils

PURPOSE:
The purpose of this legislation is to add a gifted program into every
school district in the state.

SUMMARY OF SPECIFIC PROVISIONS:
Section 1: A new section 4454 is added to the education law.

Section 2: Effective date.

JUSTIFICATION:
This legislation would require every school district in the State to
establish a gifted and talented program for pupils who meet the
criteria established in the Education Law. Also required of school
districts is the establishment of an ongoing identification process
for gifted students starting in kindergarten and continuing until the
twelfth grade.

New York State is one of only eight states that fail to mandate Gifted
Education and for providence of dedicated funding for Gifted Education.
              
2011-S3301 (ACTIVE) - Bill Text download pdf

                            
                    S T A T E   O F   N E W   Y O R K
________________________________________________________________________

                                  3301

                       2011-2012 Regular Sessions

                            I N  S E N A T E

                            February 15, 2011
                               ___________

Introduced  by  Sen. ADDABBO -- read twice and ordered printed, and when
  printed to be committed to the Committee on Education

AN ACT to amend the education  law,  in  relation  to  requiring  school
  districts to establish programs for gifted pupils

  THE  PEOPLE OF THE STATE OF NEW YORK, REPRESENTED IN SENATE AND ASSEM-
BLY, DO ENACT AS FOLLOWS:

  Section 1. The education law is amended by adding a new  section  4454
to read as follows:
  S  4454. GIFTED AND TALENTED PROGRAM.  1. EACH SCHOOL DISTRICT IN THIS
STATE SHALL ESTABLISH A DISTRICT-WIDE GIFTED AND  TALENTED  PROGRAM  FOR
PUPILS  WHO  MEET THE CRITERIA ESTABLISHED IN SUBDIVISION ONE OF SECTION
FORTY-FOUR HUNDRED FIFTY-TWO OF THIS ARTICLE, AND SHALL  BE  RESPONSIBLE
FOR ENSURING THAT APPROPRIATE INSTRUCTIONAL ADAPTATIONS ARE DESIGNED AND
DELIVERED FOR SUCH PUPILS.
  2.  EACH  SCHOOL  DISTRICT  SHALL  ESTABLISH AN ONGOING IDENTIFICATION
PROCESS FOR GIFTED PUPILS INITIATED IN KINDERGARTEN AND REVIEWED ANNUAL-
LY THROUGH GRADE TWELVE. THE SCHOOL DISTRICT SHALL ENSURE THAT THE IDEN-
TIFICATION METHODOLOGY USED IS DEVELOPMENTALLY APPROPRIATE,  NON-DISCRI-
MINATORY, AND RELATED TO THE PROGRAMS AND SERVICES OFFERED.
  3.  THE  DEPARTMENT SHALL PROVIDE EACH SCHOOL DISTRICT WITH CURRICULUM
FRAMEWORKS WHICH SHALL SUGGEST A VARIETY OF  ACTIVITIES  AND  STRATEGIES
THAT MAY ASSIST IN THE DEVELOPMENT OF LOCAL CURRICULA FOR GIFTED PUPILS.
SUCH  FRAMEWORKS  SHALL ADDRESS ADAPTATIONS THAT ARE EDUCATIONALLY CHAL-
LENGING FOR GIFTED PUPILS IN CORE SUBJECT AREAS  AS  IDENTIFIED  BY  THE
DEPARTMENT.
  4.  IN  ADDITION,  THE  SCHOOL  BOARDS  OF  EACH SCHOOL DISTRICT SHALL
ENCOURAGE THE ACTIVE INVOLVEMENT OF REPRESENTATIVES FROM THE  COMMUNITY,
BUSINESS,  INDUSTRY,  LABOR,  AND HIGHER EDUCATION IN THE DEVELOPMENT OF
THE GIFTED AND TALENTED PROGRAM.
  S 2. This act shall take effect on the first of July  next  succeeding
the  date  on  which it shall have become a law; provided, however, that
the commissioner of education is authorized to promulgate any rules  and
regulations necessary for the effective implementation of this act on or
before such date.

              
Comments
Open Legislation is a forum for New York State legislation. All comments are subject to review and community moderation is encouraged.
Comments deemed off-topic, commercial, campaign-related, self-promotional; or that contain profanity, hate or toxic speech; or that link to sites outside of the nysenate.gov domain are not permitted, and will not be published. Attempts to intimidate and silence contributors or deliberately deceive the public, including excessive or extraneous posting/posts, or coordinated activity, are prohibited and may result in the temporary or permanent banning of the user. Comment moderation is generally performed Monday through Friday. By contributing or voting you agree to the Terms of Participation and verify you are over 13.
Create an account. An account allows you to sign petitions with a single click, officially support or oppose key legislation, and follow issues, committees, and bills that matter to you. When you create an account, you agree to this platform's terms of participation.