Senate Bill S6816
2011-2012 Legislative Session
Sponsored By
Archive: Last Bill Status - In Senate Committee Judiciary Committee
---

Introduced

In Committee Assembly

In Committee Senate

On Floor Calendar Assembly

On Floor Calendar Senate

Passed Assembly

Passed Senate

Delivered to Governor

Signed By Governor
co-Sponsors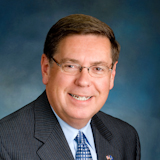 (R, C, IP, RFM) Senate District
(R, C, IP) Senate District
2011-S6816 (ACTIVE) - Details
See Assembly Version of this Bill:

Current Committee:

Law Section:

Civil Practice Law and Rules

Laws Affected:

Add §1414, CPLR

Versions Introduced in 2011-2012 Legislative Session:
2011-S6816 (ACTIVE) - Sponsor Memo

                                BILL NUMBER:S6816

TITLE OF BILL:
An act
to amend the civil practice law and rules, in relation to the
applicability of certain provisions with respect to persons
injured in
the use of scaffolding and other devices for use by employees

PURPOSE:
To establish a comparative negligence standard for claims under Labor
Law sections 240 and 241 with respect to a recalcitrant worker.

SUMMARY OF PROVISIONS:
Amends the Civil Practice Law and Rules to add a new Section 1414.
This section applies a comparative negligence standard as provided
for in CPLR 1411 with respect to actions for personal injury,
property damage or wrongful death arising under Labor Law Sections
240 and 241 to the extent the conduct relates to the following:
a criminal act, use of drugs or alcohol, failure of the employee to
use safety devices furnished at the job site, failure to comply with
employer instructions regarding the use of safety devices at the job
site, or failure of the employee to comply with safe work practices
in accord with safety training programs provided by the employer.

JUSTIFICATION:
              
2011-S6816 (ACTIVE) - Bill Text download pdf

                            
                    S T A T E   O F   N E W   Y O R K
________________________________________________________________________

                                  6816

                            I N  S E N A T E

                             March 26, 2012
                               ___________

Introduced  by Sen. GALLIVAN -- read twice and ordered printed, and when
  printed to be committed to the Committee on Judiciary

AN ACT to amend the civil practice law and rules,  in  relation  to  the
  applicability of certain provisions with respect to persons injured in
  the use of scaffolding and other devices for use by employees

  THE  PEOPLE OF THE STATE OF NEW YORK, REPRESENTED IN SENATE AND ASSEM-
BLY, DO ENACT AS FOLLOWS:

  Section 1. The civil practice law and rules is amended by adding a new
section 1414 to read as follows:
  S 1414.   APPLICABILITY TO CERTAIN ACTIONS.  1.    IN  ANY  ACTION  OR
PROCEEDING  TO  RECOVER DAMAGES FOR PERSONAL INJURY, INJURY TO PROPERTY,
OR WRONGFUL DEATH PURSUANT TO SECTION TWO  HUNDRED  FORTY,  SUBDIVISIONS
ONE  THROUGH  FIVE  OF  SECTION  TWO  HUNDRED  FORTY-ONE, OR SECTION TWO
HUNDRED FORTY-ONE-A OF THE LABOR LAW, WHERE SAFETY EQUIPMENT OR  DEVICES
HAVE BEEN MADE AVAILABLE, AND A PERSON EMPLOYED OR OTHERWISE ENTITLED TO
THE  PROTECTION  OF  THE PROVISIONS OF SUCH SECTION HAS FAILED TO FOLLOW
SAFETY INSTRUCTION OR SAFE WORK PRACTICES IN  ACCORDANCE  WITH  TRAINING
PROVIDED,  OR FAILED TO UTILIZE PROVIDED SAFETY EQUIPMENT OR DEVICES, OR
ENGAGED IN A CRIMINAL ACT OR WAS IMPAIRED BY THE USE OF DRUGS  OR  ALCO-
HOL,  AND  SUCH  FAILURE,  ACT  OR IMPAIRMENT IS A PROXIMATE CAUSE OF AN
INJURY TO SUCH PERSON, THE CONDUCT ATTRIBUTABLE TO SUCH PERSON SHALL NOT
BAR RECOVERY, BUT THE AMOUNT OF DAMAGES OTHERWISE RECOVERABLE  SHALL  BE
DETERMINED  IN  ACCORDANCE  WITH SECTION FOURTEEN HUNDRED ELEVEN OF THIS
ARTICLE TO THE EXTENT THAT SUCH CONDUCT RELATES TO THE COMMISSION  OF  A
CRIMINAL  ACT,  IMPAIRMENT  CAUSED  BY  THE USE OF DRUGS OR ALCOHOL, THE
FAILURE TO USE SAFETY EQUIPMENT OR DEVICES, THE FAILURE TO  COMPLY  WITH
INSTRUCTIONS  OR  TRAINING  REGARDING  THE  USE  OF  SAFETY EQUIPMENT OR
DEVICES OR THE FAILURE TO OTHERWISE COMPLY WITH SAFE WORK  PRACTICES  IN
ACCORDANCE  WITH  SAFETY TRAINING PROGRAMS PROVIDED TO SUCH PERSON. SUCH
TRAINING PROGRAMS SHALL INCLUDE, BUT SHALL NOT BE LIMITED TO, COURSES IN
CONSTRUCTION SAFETY AND HEALTH CERTIFIED BY THE  UNITED  STATES  OCCUPA-
TIONAL SAFETY AND HEALTH ADMINISTRATION OR THE DEPARTMENT OF LABOR.
  2.  NOTHING  CONTAINED  IN  THIS  SECTION SHALL BE DEEMED TO IMPOSE OR
CREATE LIABILITY UNDER SUCH SECTIONS OF THE LABOR  LAW  REFERRED  TO  IN

 EXPLANATION--Matter in ITALICS (underscored) is new; matter in brackets
                      [ ] is old law to be omitted.
              
Comments
Open Legislation is a forum for New York State legislation. All comments are subject to review and community moderation is encouraged.
Comments deemed off-topic, commercial, campaign-related, self-promotional; or that contain profanity, hate or toxic speech; or that link to sites outside of the nysenate.gov domain are not permitted, and will not be published. Attempts to intimidate and silence contributors or deliberately deceive the public, including excessive or extraneous posting/posts, or coordinated activity, are prohibited and may result in the temporary or permanent banning of the user. Comment moderation is generally performed Monday through Friday. By contributing or voting you agree to the Terms of Participation and verify you are over 13.
Create an account. An account allows you to sign petitions with a single click, officially support or oppose key legislation, and follow issues, committees, and bills that matter to you. When you create an account, you agree to this platform's terms of participation.