Senate Bill S485
2017-2018 Legislative Session
Sponsored By
---

Introduced

In Committee Assembly

In Committee Senate

On Floor Calendar Assembly

On Floor Calendar Senate

Passed Assembly

Passed Senate

Delivered to Governor

Signed By Governor
co-Sponsors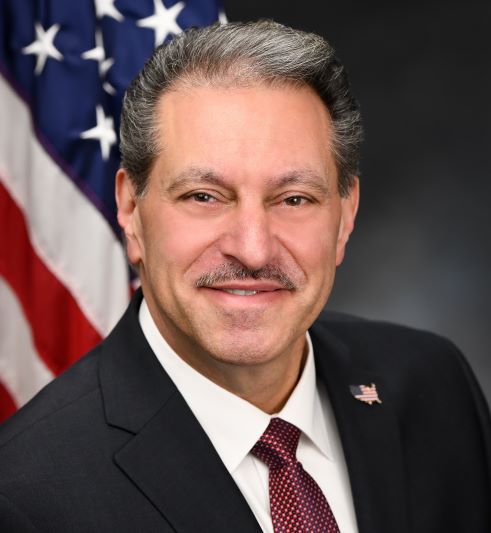 (D, WF) 47th Senate District
2017-S485 (ACTIVE) - Details
See other versions of this Bill:

S7083 ,
A983 ,

Current Committee:

Law Section:

Vehicle and Traffic Law

Laws Affected:

Add §1640-q, V & T L

Versions Introduced in Other Legislative Sessions:
2017-S485 (ACTIVE) - Sponsor Memo

                                 BILL NUMBER:  S485

 TITLE OF BILL :  An act to amend the vehicle and traffic law, in
relation to authorizing a residential parking permit system in the
city of New York

 PURPOSE :

Provides for the City of New York to adopt a residential parking
permit system.

 SUMMARY OF PROVISIONS :

Amends the vehicle and traffic law by adding a new Section 1640-q,
which would allow the city of New York, by adoption of local law or
ordinance, to provide for a residential parking permit system and fix
and require the payment of fees applicable to parking within areas
designated by the city of New York. This bill provides that no permit
will be required on streets where the adjacent properties are zoned
for commercial or retail use. It provides that the provisions shall
not apply to those spaces in the permit areas that have metered or
highly restricted parking regulations and requires public hearings
prior to implementation.

 JUSTIFICATION :

              
2017-S485 (ACTIVE) - Bill Text download pdf

                            
 
                     S T A T E   O F   N E W   Y O R K
 ________________________________________________________________________
 
                                    485
 
                        2017-2018 Regular Sessions
 
                             I N  S E N A T E
 
                                (PREFILED)
 
                              January 4, 2017
                                ___________
 
 Introduced by Sens. SQUADRON, ADDABBO, HOYLMAN -- read twice and ordered
   printed,  and  when printed to be committed to the Committee on Trans-
   portation
 
 AN ACT to amend the vehicle and traffic law, in relation to  authorizing
   a residential parking permit system in the city of New York

   THE  PEOPLE OF THE STATE OF NEW YORK, REPRESENTED IN SENATE AND ASSEM-
 BLY, DO ENACT AS FOLLOWS:
 
   Section 1. Legislative findings and intent. The legislature finds that
 a lack of parking for residents of the city of New York has resulted  in
 traffic  hazards,  congestion  and air and noise pollution. In addition,
 such lack of parking poses a hazard to residents and  other  pedestrians
 in such areas.
   The  legislature  further finds that a residential parking system will
 reduce such hazards and will reduce pollution levels as well. The legis-
 lature, therefore, declares the necessity of this act to  authorize  the
 city  of  New  York  to adopt a residential parking system in accordance
 with the provisions of this act.
   § 2. The vehicle and traffic law is amended by adding  a  new  section
 1640-q to read as follows:
   §  1640-Q.  RESIDENTIAL  PARKING  SYSTEM  IN  THE CITY OF NEW YORK. 1.
 NOTWITHSTANDING THE PROVISIONS OF ANY LAW TO THE CONTRARY, THE  CITY  OF
 NEW  YORK  MAY,  BY  ADOPTION OF A LOCAL LAW OR ORDINANCE, PROVIDE FOR A
 RESIDENTIAL PARKING PERMIT SYSTEM AND FIX AND  REQUIRE  THE  PAYMENT  OF
 FEES  APPLICABLE  TO PARKING WITHIN CERTAIN AREAS OF THE CITY IN ACCORD-
 ANCE WITH THE PROVISIONS OF THIS SECTION.
   2. NO PERMIT SHALL BE REQUIRED ON STREETS WHERE THE  ADJACENT  PROPER-
 TIES ARE ZONED FOR COMMERCIAL OR RETAIL USE.
   3.  THE  PROVISIONS OF THIS SECTION SHALL NOT APPLY TO THOSE SPACES IN
 THE PERMIT AREAS WHICH, AS OF THE EFFECTIVE DATE OF THIS  SECTION,  HAVE
 METERED OR HIGHLY RESTRICTED PARKING REGULATIONS.

  EXPLANATION--Matter in ITALICS (underscored) is new; matter in brackets
              
Comments
Open Legislation is a forum for New York State legislation. All comments are subject to review and community moderation is encouraged.
Comments deemed off-topic, commercial, campaign-related, self-promotional; or that contain profanity, hate or toxic speech; or that link to sites outside of the nysenate.gov domain are not permitted, and will not be published. Attempts to intimidate and silence contributors or deliberately deceive the public, including excessive or extraneous posting/posts, or coordinated activity, are prohibited and may result in the temporary or permanent banning of the user. Comment moderation is generally performed Monday through Friday. By contributing or voting you agree to the Terms of Participation and verify you are over 13.
Create an account. An account allows you to sign petitions with a single click, officially support or oppose key legislation, and follow issues, committees, and bills that matter to you. When you create an account, you agree to this platform's terms of participation.