Senate Bill S7193
2017-2018 Legislative Session
Sponsored By
Archive: Last Bill Status - In Senate Committee Labor Committee
---

Introduced

In Committee Assembly

In Committee Senate

On Floor Calendar Assembly

On Floor Calendar Senate

Passed Assembly

Passed Senate

Delivered to Governor

Signed By Governor
co-Sponsors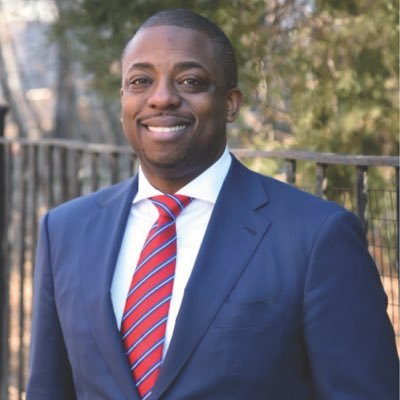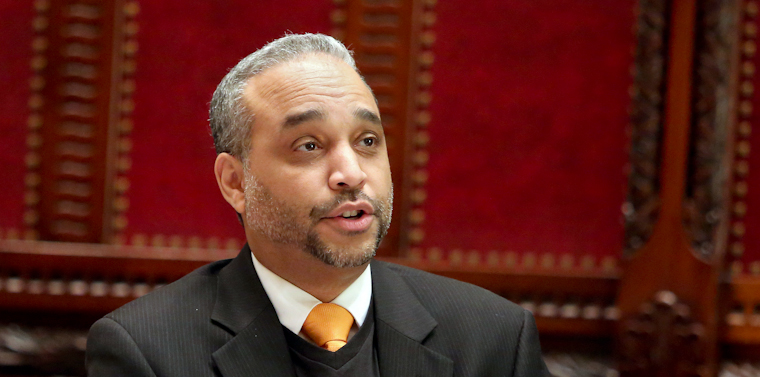 2017-S7193 (ACTIVE) - Details
See Assembly Version of this Bill:

Current Committee:

Law Section:

Labor Law

Laws Affected:

Add §44, Lab L; amd §§296 & 292, add §96-b, Exec L

Versions Introduced in 2017-2018 Legislative Session:
2017-S7193 (ACTIVE) - Sponsor Memo

                                
 
BILL NUMBER: S7193

SPONSOR: KRUEGER
 
TITLE OF BILL:  An act to amend the labor law and the executive law,
in relation to establishing sexual harassment prevention protocols with-
in the private sector

 
PURPOSE:

To prevent sexual harassment in the workplace, provide remedies to
address sexual harassment, and proscribe affirmative conduct to help
prevent future incidents of sexual harassment

 
SUMMARY OF PROVISIONS:

Section 1 amends the labor law to require the Department of Labor to
draft a model sexual harassment policy and model sexual harassment
prevention training for employees, in order to allow all employers with
easier access to resources to prevent sexual harassment in the work-
place. The Department may consult with the Division of Human Rights in
the creation and distribution of the model policy and training program.
              
2017-S7193 (ACTIVE) - Bill Text download pdf

                            
 
                     S T A T E   O F   N E W   Y O R K
 ________________________________________________________________________
 
                                   7193
 
                             I N  S E N A T E
 
                                (PREFILED)
 
                              January 3, 2018
                                ___________
 
 Introduced  by  Sen. KRUEGER -- read twice and ordered printed, and when
   printed to be committed to the Committee on Labor
 
 AN ACT to amend the labor law and the  executive  law,  in  relation  to
   establishing sexual harassment prevention protocols within the private
   sector

   THE  PEOPLE OF THE STATE OF NEW YORK, REPRESENTED IN SENATE AND ASSEM-
 BLY, DO ENACT AS FOLLOWS:
 
   Section 1.  The labor law is amended by adding a  new  section  44  to
 read as follows:
   § 44. PREVENTION OF SEXUAL HARASSMENT. 1. THE DEPARTMENT SHALL PRODUCE
 A  STRONG  MODEL  MANAGEMENT  POLICY  STATEMENT DEFINING AND PROHIBITING
 SEXUAL HARASSMENT IN THE WORKPLACE.  SUCH  MODEL  POLICY  SHALL  INCLUDE
 RECOMMENDATIONS ON HOW EMPLOYERS MAY PROVIDE INFORMATION AND REMEDIES TO
 EMPLOYEES,  INCLUDING BUT NOT LIMITED TO A STATEMENT INFORMING EMPLOYEES
 OF THEIR RIGHTS OF REDRESS, AND THE AVAILABILITY OF COMPLAINT RESOLUTION
 CHANNELS AND ASSISTANCE WITH INCIDENTS OF SEXUAL HARASSMENT. SUCH  MODEL
 POLICY  STATEMENT  SHALL CLEARLY STATE THAT SEXUAL HARASSMENT IS CONSID-
 ERED A FORM OF EMPLOYEE MISCONDUCT AND THAT SANCTIONS WILL  BE  ENFORCED
 AGAINST INDIVIDUALS ENGAGING IN SEXUAL HARASSMENT AND AGAINST SUPERVISO-
 RY AND MANAGERIAL PERSONNEL WHO KNOWINGLY ALLOW SUCH BEHAVIOR TO CONTIN-
 UE.
   2.  THE  DEPARTMENT  SHALL PRODUCE A MODEL TRAINING PROGRAM TO PREVENT
 SEXUAL HARASSMENT IN THE WORKPLACE.
   (A) SUCH MODEL TRAINING PROGRAM SHALL INCLUDE  INFORMATION  CONCERNING
 THE  FEDERAL AND STATE STATUTORY PROVISIONS CONCERNING SEXUAL HARASSMENT
 AND REMEDIES AVAILABLE TO VICTIMS OF SEXUAL HARASSMENT.
   (B) SUCH DEPARTMENT SHALL  ALSO  INCLUDE  INFORMATION  IN  SUCH  MODEL
 PROGRAM  SPECIFICALLY  ADDRESSING CONDUCT BY SUPERVISORS AS BOTH PARTIC-
 IPANTS IN A  GENERAL  TRAINING  PROGRAM  AND  IN  A  SUPERVISOR-SPECIFIC
 PROGRAM TO PREVENT SEXUAL HARASSMENT IN THE WORKPLACE.
   3. THE DEPARTMENT MAY CONSULT WITH THE DIVISION OF HUMAN RIGHTS IN THE
 PRODUCTION OF INFORMATION SET FORTH UNDER THIS SECTION.
 
  EXPLANATION--Matter in ITALICS (underscored) is new; matter in brackets
              
Comments
Open Legislation is a forum for New York State legislation. All comments are subject to review and community moderation is encouraged.
Comments deemed off-topic, commercial, campaign-related, self-promotional; or that contain profanity, hate or toxic speech; or that link to sites outside of the nysenate.gov domain are not permitted, and will not be published. Attempts to intimidate and silence contributors or deliberately deceive the public, including excessive or extraneous posting/posts, or coordinated activity, are prohibited and may result in the temporary or permanent banning of the user. Comment moderation is generally performed Monday through Friday. By contributing or voting you agree to the Terms of Participation and verify you are over 13.
Create an account. An account allows you to sign petitions with a single click, officially support or oppose key legislation, and follow issues, committees, and bills that matter to you. When you create an account, you agree to this platform's terms of participation.