Senate Bill S7151
2019-2020 Legislative Session
Sponsored By
---

Introduced

In Committee Assembly

In Committee Senate

On Floor Calendar Assembly

On Floor Calendar Senate

Passed Assembly

Passed Senate

Delivered to Governor

Signed By Governor
co-Sponsors
(R, C) 57th Senate District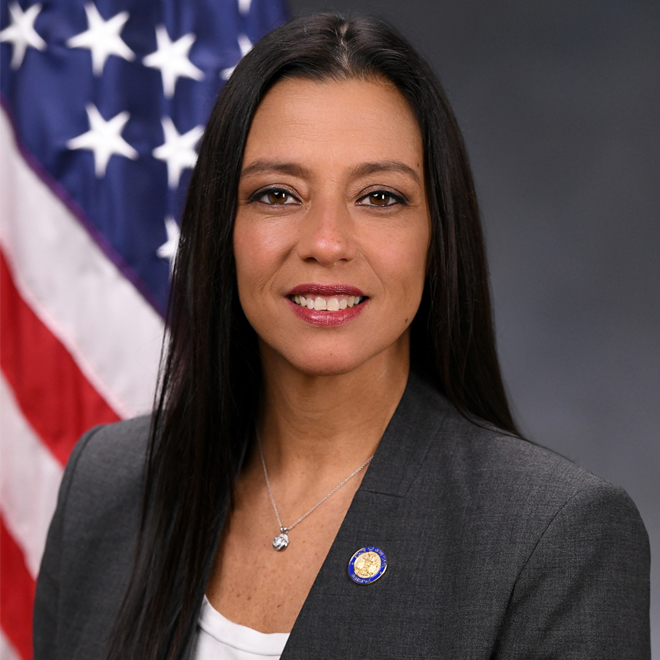 (D, WF) 4th Senate District
2019-S7151 (ACTIVE) - Details
See Assembly Version of this Bill:

Current Committee:

Law Section:

Railroad Law

Laws Affected:

Add §63-a, Rail L

Versions Introduced in 2019-2020 Legislative Session:
2019-S7151 (ACTIVE) - Sponsor Memo

                                
 
BILL NUMBER: S7151

SPONSOR: KENNEDY
 
TITLE OF BILL:

An act to amend the railroad law, in relation to requiring certain
trains and locomotives to have a crew size of not less than two persons

 
PURPOSE:

Prohibits a freight train from being operated unless it has a crew
consisting of at least two individuals.

 
SUMMARY OF SPECIFIC PROVISIONS:

Section one prohibits any Class I freight railroad, Class I railroad, or
Class II railroad for transporting freight unless there is a crew of no
less than two persons.

Section two states that this does not apply to any train or locomotive
engaged in helper or hostling services.
              
2019-S7151 (ACTIVE) - Bill Text download pdf

                            
 
                     S T A T E   O F   N E W   Y O R K
 ________________________________________________________________________
 
                                   7151
 
                             I N  S E N A T E
 
                              January 9, 2020
                                ___________
 
 Introduced  by  Sen. KENNEDY -- read twice and ordered printed, and when
   printed to be committed to the Committee on Transportation
 
 AN ACT to amend the railroad  law,  in  relation  to  requiring  certain
   trains  and  locomotives  to  have  a  crew  size of not less than two
   persons
 
   THE PEOPLE OF THE STATE OF NEW YORK, REPRESENTED IN SENATE AND  ASSEM-
 BLY, DO ENACT AS FOLLOWS:
 
   Section 1. The railroad law is amended by adding a new section 63-a to
 read as follows:
   § 63-A. MINIMUM CREW SIZE. 1. EXCEPT AS OTHERWISE PROVIDED IN SUBDIVI-
 SION TWO OF THIS SECTION, ANY CLASS I FREIGHT RAILROAD, CLASS I RAILROAD
 OR  CLASS II RAILROAD FOR TRANSPORTING FREIGHT WHICH OPERATES A TRAIN OR
 LOCOMOTIVE IN THIS STATE, AND ANY OFFICER  OF  SUCH  A  RAILROAD,  SHALL
 ENSURE THAT THE TRAIN OR LOCOMOTIVE CONTAINS A CREW OF NOT LESS THAN TWO
 PERSONS.
   2. THE PROVISIONS OF SUBDIVISION ONE OF THIS SECTION DO NOT APPLY TO A
 TRAIN OR LOCOMOTIVE ENGAGED IN HELPER OR HOSTLING SERVICES.
   3. AS USED IN THIS SECTION:
   (A)  "CLASS  I  FREIGHT RAILROAD" HAS THE MEANING ASCRIBED TO IT IN 40
 C.F.R. § 1033.901.
   (B) "CLASS I RAILROAD" HAS THE MEANING ASCRIBED TO IT IN 40  C.F.R.  §
 1033.901.
   (C)  "CLASS II RAILROAD" HAS THE MEANING ASCRIBED TO IT IN 40 C.F.R. §
 1033.901.
   (D) "HELPER SERVICES" INCLUDES CONNECTING A LOCOMOTIVE TO THE FRONT OR
 BACK OF A TRAIN TO ASSIST THE TRAIN IN ASCENDING OR DESCENDING A GRADE.
   (E) "HOSTLING SERVICES" INCLUDES MOVING A TRAIN OR LOCOMOTIVE A  SHORT
 DISTANCE IN A RAILROAD YARD OR MECHANICAL FACILITY.
   4.  A  PERSON  WHO  VIOLATES  THE  PROVISIONS OF THIS SECTION SHALL BE
 LIABLE TO THE PEOPLE OF THE STATE FOR A CIVIL PENALTY IN  AN  AMOUNT  OF
 NOT  LESS  THAN  TWO  HUNDRED  FIFTY  DOLLARS NOR MORE THAN ONE THOUSAND
 DOLLARS FOR A FIRST OFFENSE, NOT LESS THAN ONE THOUSAND DOLLARS NOR MORE
 THAN FIVE THOUSAND DOLLARS FOR A SECOND OFFENSE COMMITTED  WITHIN  THREE
 YEARS,  AND  NOT LESS THAN FIVE THOUSAND DOLLARS NOR MORE THAN TEN THOU-
 
  EXPLANATION--Matter in ITALICS (underscored) is new; matter in brackets
              
Comments
Open Legislation is a forum for New York State legislation. All comments are subject to review and community moderation is encouraged.
Comments deemed off-topic, commercial, campaign-related, self-promotional; or that contain profanity, hate or toxic speech; or that link to sites outside of the nysenate.gov domain are not permitted, and will not be published. Attempts to intimidate and silence contributors or deliberately deceive the public, including excessive or extraneous posting/posts, or coordinated activity, are prohibited and may result in the temporary or permanent banning of the user. Comment moderation is generally performed Monday through Friday. By contributing or voting you agree to the Terms of Participation and verify you are over 13.
Create an account. An account allows you to sign petitions with a single click, officially support or oppose key legislation, and follow issues, committees, and bills that matter to you. When you create an account, you agree to this platform's terms of participation.