Senate Bill S7894
2019-2020 Legislative Session
Sponsored By
---

Introduced

In Committee Assembly

In Committee Senate

On Floor Calendar Assembly

On Floor Calendar Senate

Passed Assembly

Passed Senate

Delivered to Governor

Signed By Governor
co-Sponsors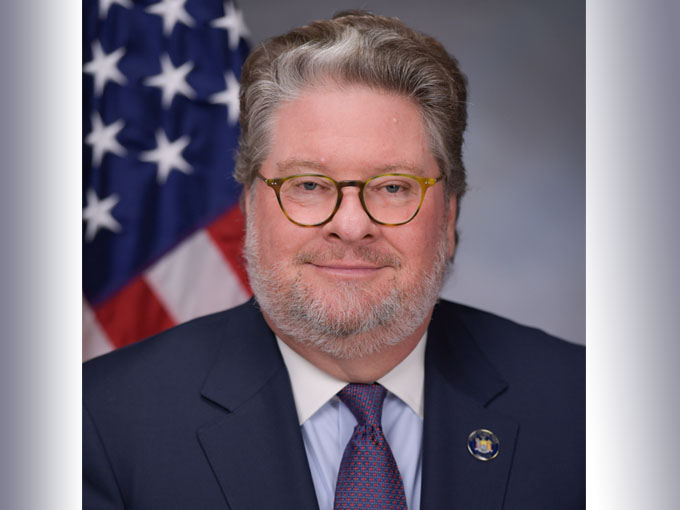 (D, WF) 40th Senate District
(D, WF) 47th Senate District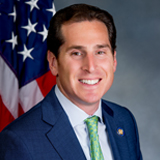 2019-S7894 (ACTIVE) - Details
See Assembly Version of this Bill:

Current Committee:

Law Section:

Vehicle and Traffic Law

Laws Affected:

Amd §§1212, 509-e, 510-a, 516-b, 530, 1696, 1699 & 1810, V & T L; amd §§2335 & 3425, Ins L; amd §§120.04-a, 125.14 & 270.25, Pen L; amd §§2408 & 2411, UDCA; amd §19-506, NYC Ad Cd

Versions Introduced in 2021-2022 Legislative Session:
2019-S7894 (ACTIVE) - Sponsor Memo

                                
 
BILL NUMBER: S7894

SPONSOR: GOUNARDES
 
TITLE OF BILL:

An act to amend the vehicle and traffic law, the insurance law, the
penal law, the uniform district court act, and the administrative code
of the city of New York, in relation to redefining reckless driving as
dangerous driving

 
PURPOSE OR GENERAL IDEA OF BILL:

This bill will allow for the easier prosecution of dangerous driving by
removing the burden of proving intent on the part of the driver from
prosecutors.

 
SUMMARY OF PROVISIONS:

Section one is a statement of legislative intent that acknowledges that
the public perception of what is acceptable driving behavior has changed
in the wake of "vision zero" initiatives. Section two amends Section
              
2019-S7894 (ACTIVE) - Bill Text download pdf

                            
 
                     S T A T E   O F   N E W   Y O R K
 ________________________________________________________________________
 
                                   7894
 
                             I N  S E N A T E
 
                             February 28, 2020
                                ___________
 
 Introduced by Sen. GOUNARDES -- read twice and ordered printed, and when
   printed to be committed to the Committee on Transportation
 
 AN  ACT  to  amend  the  vehicle and traffic law, the insurance law, the
   penal law, the uniform district court act, and the administrative code
   of the city of New York, in relation to redefining reckless driving as
   dangerous driving

   THE PEOPLE OF THE STATE OF NEW YORK, REPRESENTED IN SENATE AND  ASSEM-
 BLY, DO ENACT AS FOLLOWS:
 
   Section  1. Legislative intent. The Legislature recognizes the height-
 ened responsibility of operating a multi-ton car or truck and that  such
 motor  vehicle  is  a  dangerous  instrument under state law that, in an
 instant, can cause lethal physical harm. For example, when  operating  a
 car  at  30  miles  per hour the average risk of a pedestrian dying upon
 impact with such car is 40%, at 40 miles per hour the risk of  death  is
 80%,  and  at  speeds  greater  than 50 miles per hour the likelihood of
 death is near certain at nearly 100%.
   When deaths resulting from alcohol-impaired driving were reduced  from
 approximately  30,000  annually  in  the  early  1980s across the United
 States to approximately 10,000 annually in recent years, that remarkable
 reduction was achieved in part by the certainty experienced  by  drivers
 that they would suffer legal consequences for driving impaired and risk-
 ing  the  lives of themselves and others, resulting from changes in laws
 prohibiting impaired driving. However, that certainty does not exist for
 other types of dangerous driving. A 2016 survey by the  National  Safety
 Council  showed that "[a]lthough 83% of drivers surveyed believe driving
 is a safety concern, a startling number say they are comfortable  speed-
 ing  (64%)  [and]  texting  either  manually  or  through voice controls
 (47%)," whereas far fewer (10%) say they are comfortable  driving  after
 they  feel  they've  had  too much alcohol. This shows that, while drunk
 driving has become socially unacceptable, most other forms of  dangerous
 driving  have  not, and New Yorkers are paying the price with lives lost
 and bodies and families shattered. Moreover, the New York  City  Depart-
 ment  of  Transportation  estimated  in 2010 that the annual cost of all
 
  EXPLANATION--Matter in ITALICS (underscored) is new; matter in brackets
                       [ ] is old law to be omitted.
              
Comments
Open Legislation is a forum for New York State legislation. All comments are subject to review and community moderation is encouraged.
Comments deemed off-topic, commercial, campaign-related, self-promotional; or that contain profanity, hate or toxic speech; or that link to sites outside of the nysenate.gov domain are not permitted, and will not be published. Attempts to intimidate and silence contributors or deliberately deceive the public, including excessive or extraneous posting/posts, or coordinated activity, are prohibited and may result in the temporary or permanent banning of the user. Comment moderation is generally performed Monday through Friday. By contributing or voting you agree to the Terms of Participation and verify you are over 13.
Create an account. An account allows you to sign petitions with a single click, officially support or oppose key legislation, and follow issues, committees, and bills that matter to you. When you create an account, you agree to this platform's terms of participation.