Senate Bill S1838
2021-2022 Legislative Session
Sponsored By
Archive: Last Bill Status - In Senate Committee Health Committee
---

Introduced

In Committee Assembly

In Committee Senate

On Floor Calendar Assembly

On Floor Calendar Senate

Passed Assembly

Passed Senate

Delivered to Governor

Signed By Governor
co-Sponsors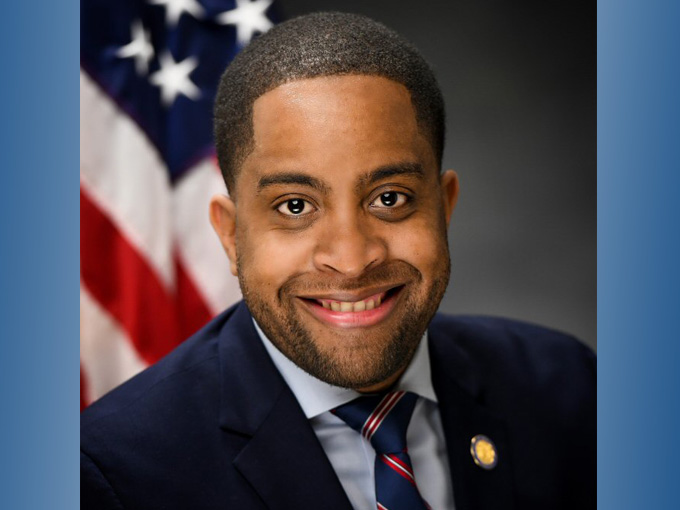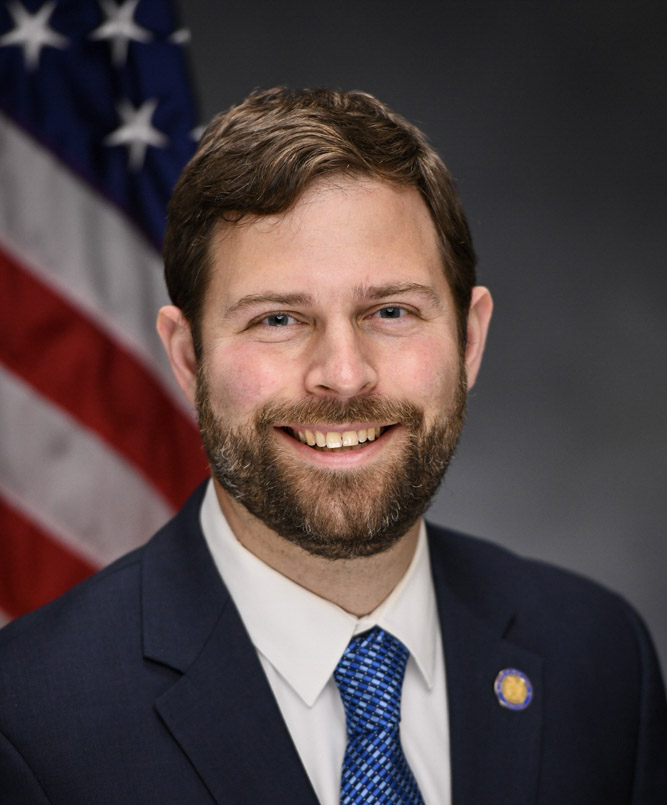 2021-S1838 (ACTIVE) - Details
2021-S1838 (ACTIVE) - Sponsor Memo

                                
 
BILL NUMBER: S1838

SPONSOR: SKOUFIS
 
TITLE OF BILL:

An act to amend the public health law and the state finance law, in
relation to providing lifetime, premium-free insurance to a person who
donates a kidney during the course of his or her lifetime

 
PURPOSE:

To increasing kidney donation rates and save lives by providing an addi-
tional incentive to individuals thinking of becoming kidney donors.

 
SUMMARY OF PROVISIONS:

Section 1: Amends the public health law to add a new section 4311
authorizing any person who donates kidney to have their health insurance
premiums for a gold level plan in the New York State of Health market-
place paid for life by the state. The payment will come from a kidney
donor insurance fund established by this bill, and funded through the
              
2021-S1838 (ACTIVE) - Bill Text download pdf

                            
 
                     S T A T E   O F   N E W   Y O R K
 ________________________________________________________________________
 
                                   1838
 
                        2021-2022 Regular Sessions
 
                             I N  S E N A T E
 
                             January 16, 2021
                                ___________
 
 Introduced  by  Sens.  SKOUFIS, MYRIE -- read twice and ordered printed,
   and when printed to be committed to the Committee on Health
 
 AN ACT to amend the public health law and  the  state  finance  law,  in
   relation to providing lifetime, premium-free insurance to a person who
   donates a kidney during the course of his or her lifetime

   THE  PEOPLE OF THE STATE OF NEW YORK, REPRESENTED IN SENATE AND ASSEM-
 BLY, DO ENACT AS FOLLOWS:
 
   Section 1. The public health law is amended by adding  a  new  section
 4311 to read as follows:
   §  4311.  HEALTH INSURANCE FOR KIDNEY DONORS. ANY PERSON WHO DONATES A
 KIDNEY AS A LIVE KIDNEY DONOR SHALL BE ELIGIBLE AFTER SUCH  DONATION  TO
 RECEIVE  HEALTH  INSURANCE  THROUGH THE NEW YORK STATE OF HEALTH MARKET-
 PLACE FOR THE DURATION OF SUCH DONOR'S LIFE. THE STATE SHALL BE  RESPON-
 SIBLE  FOR THE PAYMENT OF ALL PREMIUMS IN CONNECTION WITH THE INSURANCE;
 NEITHER THE DONOR NOR HIS OR HER EMPLOYER SHALL BE LIABLE FOR THE PREMI-
 UMS.   INSURANCE PROVIDED PURSUANT TO THIS  SECTION  SHALL  INCLUDE  THE
 HIGHEST  LEVEL  OF  SERVICES AVAILABLE THROUGH THE GOLD LEVEL OF THE NEW
 YORK STATE OF HEALTH MARKETPLACE AND  SHALL  INCLUDE  PRESCRIPTION  DRUG
 COVERAGE.  SUCH INSURANCE SHALL BE PAID FOR BY THE STATE FROM THE KIDNEY
 DONOR INSURANCE FUND ESTABLISHED UNDER  SECTION  NINETY-NINE-II  OF  THE
 STATE  FINANCE  LAW.  THE  DEPARTMENT MAY CONSULT WITH THE DEPARTMENT OF
 FINANCIAL SERVICES TO ENSURE THE PROGRAM ESTABLISHED BY THIS SECTION  IS
 BEST EFFECTUATED.
   § 2. The state finance law is amended by adding a new section 99-ii to
 read as follows:
   §  99-II.  KIDNEY DONOR INSURANCE FUND. 1. THERE IS HEREBY ESTABLISHED
 IN THE JOINT CUSTODY OF THE COMMISSIONER OF HEALTH AND  THE  SUPERINTEN-
 DENT  OF THE DEPARTMENT OF FINANCIAL SERVICES A SPECIAL FUND TO BE KNOWN
 AS THE "KIDNEY DONOR INSURANCE FUND".
   2. THE FUND SHALL CONSIST OF ALL MONIES APPROPRIATED FOR ITS  PURPOSE,
 ALL MONIES TRANSFERRED TO SUCH FUND PURSUANT TO LAW, ALL MONIES REQUIRED
 
  EXPLANATION--Matter in ITALICS (underscored) is new; matter in brackets
                       [ ] is old law to be omitted.
              
Comments
Open Legislation is a forum for New York State legislation. All comments are subject to review and community moderation is encouraged.
Comments deemed off-topic, commercial, campaign-related, self-promotional; or that contain profanity, hate or toxic speech; or that link to sites outside of the nysenate.gov domain are not permitted, and will not be published. Attempts to intimidate and silence contributors or deliberately deceive the public, including excessive or extraneous posting/posts, or coordinated activity, are prohibited and may result in the temporary or permanent banning of the user. Comment moderation is generally performed Monday through Friday. By contributing or voting you agree to the Terms of Participation and verify you are over 13.
Create an account. An account allows you to sign petitions with a single click, officially support or oppose key legislation, and follow issues, committees, and bills that matter to you. When you create an account, you agree to this platform's terms of participation.