Senate Bill S8222
2021-2022 Legislative Session
Sponsored By
Archive: Last Bill Status - In Senate Committee Finance Committee
---

Introduced

In Committee Assembly

In Committee Senate

On Floor Calendar Assembly

On Floor Calendar Senate

Passed Assembly

Passed Senate

Delivered to Governor

Signed By Governor
co-Sponsors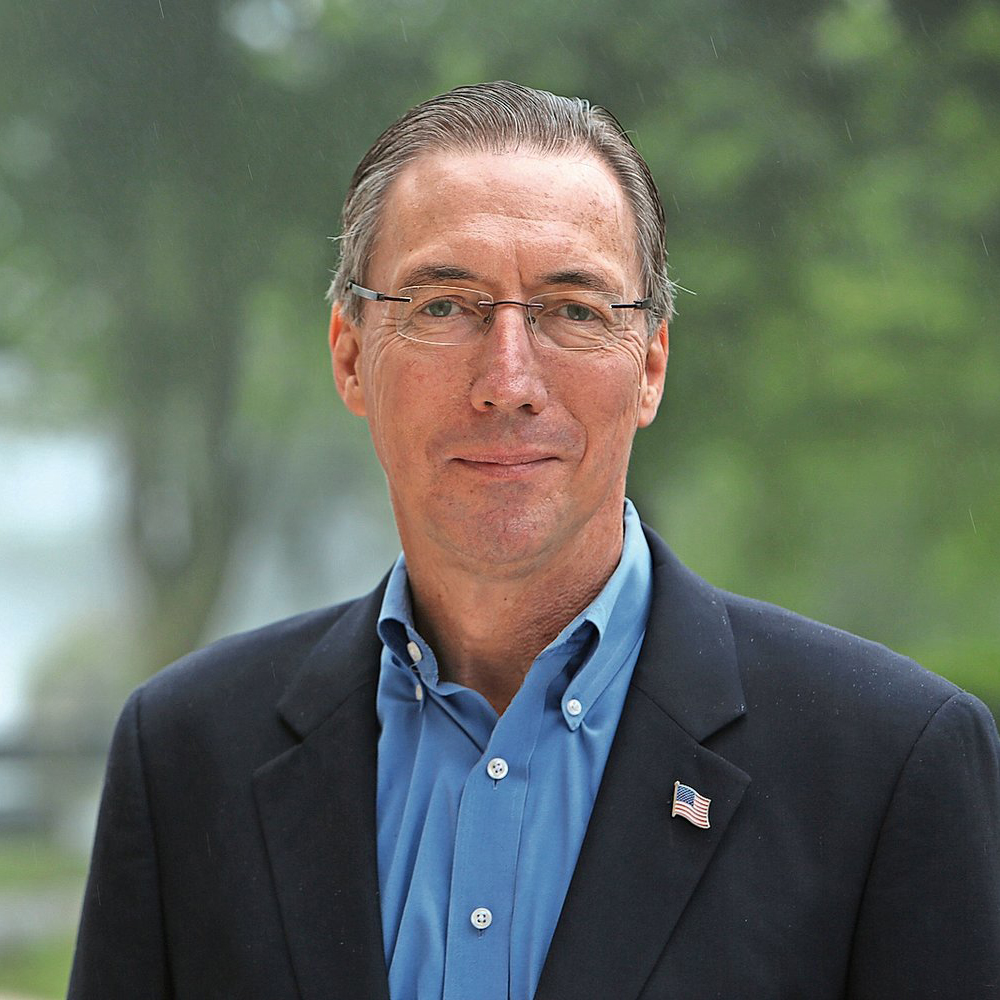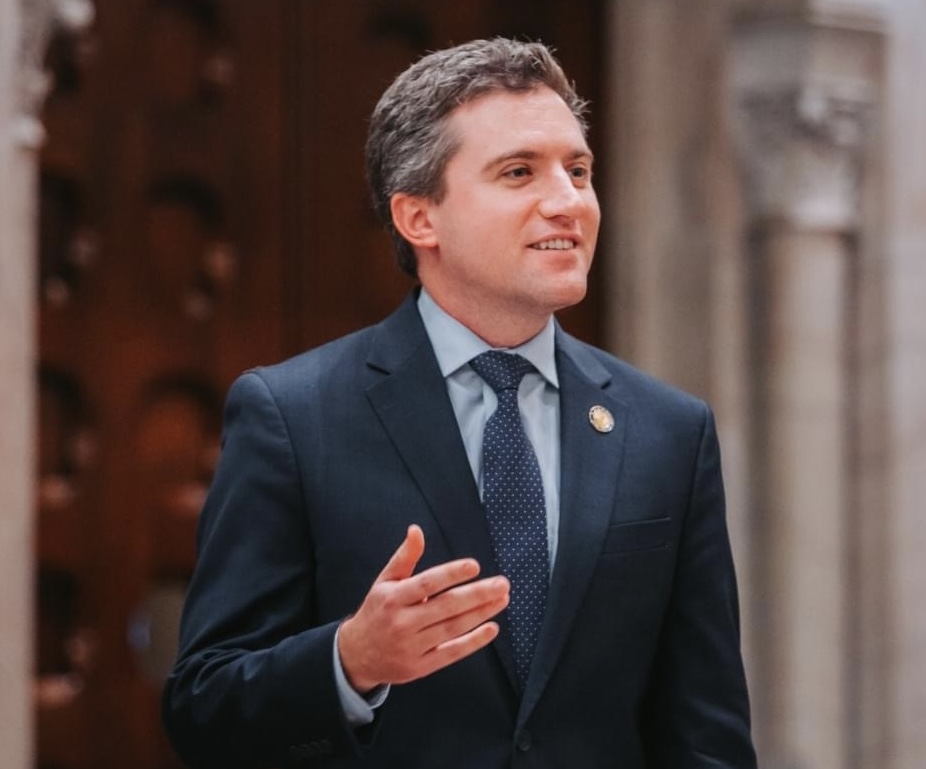 2021-S8222 (ACTIVE) - Details
See Assembly Version of this Bill:

Current Committee:

Law Section:

Appropriations

Laws Affected:

Add §839-a, Exec L

Versions Introduced in 2021-2022 Legislative Session:
2021-S8222 (ACTIVE) - Sponsor Memo

                                 
BILL NUMBER: S8222

SPONSOR: KAPLAN
 
TITLE OF BILL:

An act to amend the executive law, in relation to creating the criminal
justice infrastructure investment grant program; and making an appropri-
ation therefor

 
PURPOSE:

To create the Criminal Justice Infrastructure Grant Program which appro-
priates $500 million to support much needed technological improvements
for impacted entities.

 
SUMMARY OF SPECIFIC PROVISIONS:

Section 1 adds a new section to the executive law and creates the crimi-
nal justice infrastructure grant program. This section creates this
program within DCJS to award grants to provide hardware and software to
be used to assist with discovery, speedy trials and bail; including but
not limited to computers, laptops, high speed printers, optical scan-
              
2021-S8222 (ACTIVE) - Bill Text download pdf

                             
                     S T A T E   O F   N E W   Y O R K
 ________________________________________________________________________
 
                                   8222
 
                             I N  S E N A T E
 
                             February 2, 2022
                                ___________
 
 Introduced  by  Sen.  KAPLAN -- read twice and ordered printed, and when
   printed to be committed to the Committee on Finance
 
 AN ACT to amend the executive law, in relation to creating the  criminal
   justice  infrastructure investment grant program; and making an appro-
   priation therefor
 
   THE PEOPLE OF THE STATE OF NEW YORK, REPRESENTED IN SENATE AND  ASSEM-
 BLY, DO ENACT AS FOLLOWS:
 
   Section  1. The executive law is amended by adding a new section 839-a
 to read as follows:
   § 839-A. CRIMINAL JUSTICE INFRASTRUCTURE INVESTMENT GRANT PROGRAM.  1.
 THERE  IS  HEREBY CREATED WITHIN THE DIVISION A CRIMINAL JUSTICE INFRAS-
 TRUCTURE INVESTMENT GRANT PROGRAM TO BE ADMINISTERED BY THE COMMISSIONER
 TO AWARD GRANTS TO PROVIDE FOR HARDWARE  AND  SOFTWARE  TO  BE  USED  TO
 ASSIST WITH DISCOVERY, SPEEDY TRIALS AND BAIL INCLUDING, BUT NOT LIMITED
 TO,  COMPUTERS,  LAPTOPS, HIGH SPEED PRINTERS, OPTICAL SCANNERS, MODEMS,
 ROUTERS, HIGH SPEED FIBER OPTICS CABLE,  CLOUD  STORAGE  AND  ELECTRONIC
 MONITORS.
   2.  ANY  DEPARTMENT  OF  ANY  MUNICIPALITY  HAVING  RESPONSIBILITY FOR
 ENFORCING THE CRIMINAL LAWS OF THE STATE, ANY COURT IN THE UNIFIED COURT
 SYSTEM, SHERIFFS' OFFICES  AND  DISTRICT  ATTORNEYS'  OFFICES  SHALL  BE
 ELIGIBLE  TO SUBMIT APPLICATIONS TO RECEIVE FUNDS FROM THE GRANT PROGRAM
 PURSUANT TO THIS SECTION. A GRANT MAY BE AWARDED UPON SUBMISSION  OF  AN
 APPLICATION  TO  THE  COMMISSIONER  AND  THERE SHALL BE NO MINIMUM GRANT
 AMOUNT.
   3. THE COMMISSIONER SHALL ESTABLISH  THE  FORM  AND  MANNER  IN  WHICH
 APPLICATIONS  SHALL  BE SUBMITTED AND SHALL ESTABLISH GUIDELINES FOR THE
 PROGRAM. THE DEPARTMENT SHALL REVIEW  EACH  APPLICATION  FOR  COMPLIANCE
 WITH  THE  ELIGIBILITY  CRITERIA AND OTHER REQUIREMENTS SET FORTH IN THE
 PROGRAM GUIDELINES. THE DEPARTMENT MAY APPROVE OR REJECT  EACH  APPLICA-
 TION OR MAY RETURN AN APPLICATION FOR MODIFICATIONS.
   4.  THE  DIVISION  SHALL POST ON ITS WEBSITE THE FOLLOWING INFORMATION
 WITH REGARDS TO APPLICATIONS APPROVED PURSUANT TO THIS SECTION:
   (A) THE NAME OF EACH ENTITY APPROVED TO RECEIVE A GRANT;
   (B) THE AMOUNT OF EACH GRANT; AND
 
  EXPLANATION--Matter in ITALICS (underscored) is new; matter in brackets
                       [ ] is old law to be omitted.
              
Comments
Open Legislation is a forum for New York State legislation. All comments are subject to review and community moderation is encouraged.
Comments deemed off-topic, commercial, campaign-related, self-promotional; or that contain profanity, hate or toxic speech; or that link to sites outside of the nysenate.gov domain are not permitted, and will not be published. Attempts to intimidate and silence contributors or deliberately deceive the public, including excessive or extraneous posting/posts, or coordinated activity, are prohibited and may result in the temporary or permanent banning of the user. Comment moderation is generally performed Monday through Friday. By contributing or voting you agree to the Terms of Participation and verify you are over 13.
Create an account. An account allows you to sign petitions with a single click, officially support or oppose key legislation, and follow issues, committees, and bills that matter to you. When you create an account, you agree to this platform's terms of participation.