Senate Bill S8277
2021-2022 Legislative Session
Sponsored By
Archive: Last Bill Status - In Senate Committee Mental Health Committee
---

Introduced

In Committee Assembly

In Committee Senate

On Floor Calendar Assembly

On Floor Calendar Senate

Passed Assembly

Passed Senate

Delivered to Governor

Signed By Governor
co-Sponsors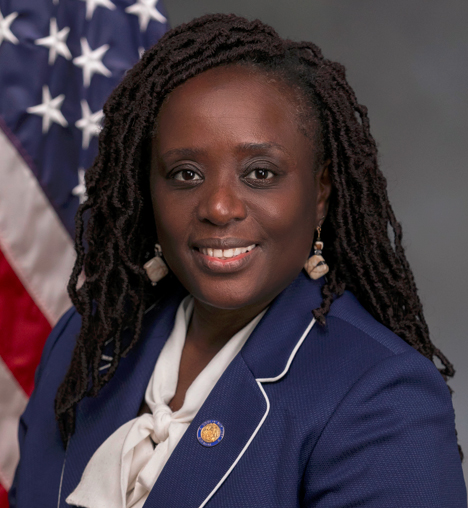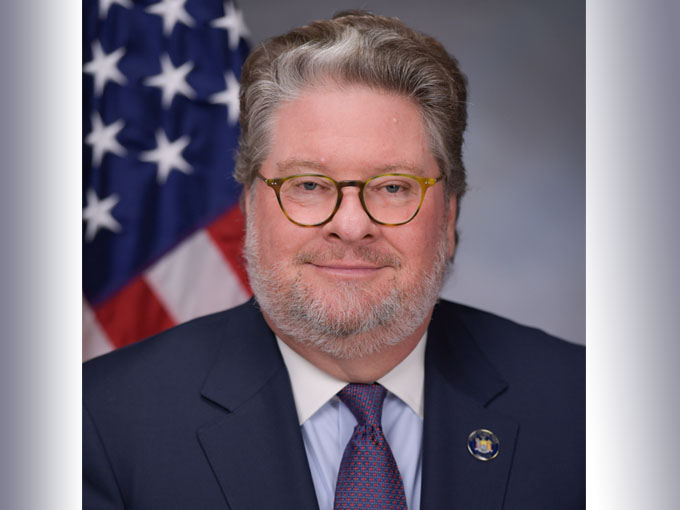 (D, WF) 40th Senate District
2021-S8277 (ACTIVE) - Details
See Assembly Version of this Bill:

Current Committee:

Law Section:

Mental Hygiene Law

Laws Affected:

Amd §5.05, Ment Hyg L
2021-S8277 (ACTIVE) - Sponsor Memo

                                 
BILL NUMBER: S8277

SPONSOR: BROUK
 
TITLE OF BILL:

An act to amend the mental hygiene law, in relation to providing mental
telehealth services to children, adolescents, and young adults

 
PURPOSE:

To improve access to mental health services to youth by offering up to
five mental telehealth services annually for youth or families at no
cost to the individual. These services will be available for acute
crisis response, mental health assessments, or initiation of care to
reduce bathers and facilitate engagement in long-term care.

 
SUMMARY OF PROVISIONS:

Section 1 provides the legislative findings and intent.

Section 2 amends mental hygiene law to create a telehealth initiative to
facilitate access to mental health services for youth or families that
              
2021-S8277 (ACTIVE) - Bill Text download pdf

                             
                     S T A T E   O F   N E W   Y O R K
 ________________________________________________________________________
 
                                   8277
 
                             I N  S E N A T E
 
                             February 8, 2022
                                ___________
 
 Introduced  by  Sen.  BROUK  -- read twice and ordered printed, and when
   printed to be committed to the Committee on Mental Health
 
 AN ACT to amend the mental hygiene law, in relation to providing  mental
   telehealth services to children, adolescents, and young adults
 
   THE  PEOPLE OF THE STATE OF NEW YORK, REPRESENTED IN SENATE AND ASSEM-
 BLY, DO ENACT AS FOLLOWS:

   Section 1. Legislative findings and intent.  The  Legislature  affirms
 the  finding  of the U.S. Surgeon General's Advisory on Protecting Youth
 Mental Health that the COVID-19 pandemic has dramatically altered  young
 peoples'  experiences  at  home, at school, and in the community and has
 exacerbated the unprecedented stresses young people face.  The  Legisla-
 ture  also  finds  that  there exists an obligation to act to assist our
 children and their families in this  moment  of  need.  The  Legislature
 intends,  then,  to  provide  actionable  solutions for young people and
 their families in support of the mental health of children, adolescents,
 and young adults.
   § 2. Section 5.05 of the mental hygiene law is amended by adding a new
 subdivision (f) to read as follows:
   (F) THE COMMISSIONERS OF THE OFFICE OF MENTAL HEALTH AND THE OFFICE OF
 ADDICTION SERVICES AND SUPPORTS SHALL ESTABLISH  A  YOUTH  MENTAL  TELE-
 HEALTH  SERVICES PROGRAM TO FACILITATE ACCESS TO MENTAL HEALTH SERVICES,
 INCLUDING SUBSTANCE USE DISORDER SERVICES, FOR YOUTH TO RESPOND TO IDEN-
 TIFIED MENTAL HEALTH NEEDS, INCLUDING THOSE NEEDS THAT MAY HAVE RESULTED
 FROM THE COVID-19 PANDEMIC, AND FOR YOUTH OR FAMILIES THAT MAY NOT  HAVE
 ACCESS  TO  MENTAL  HEALTH  PROFESSIONALS  IN-PERSON. SUCH PROGRAM SHALL
 PROVIDE UP TO FIVE MENTAL TELEHEALTH SERVICES ANNUALLY AT NO COST TO THE
 INDIVIDUAL, FOR ACUTE CRISIS  RESPONSE,  MENTAL  HEALTH  ASSESSMENT,  OR
 INITIATION OF CARE TO REDUCE BARRIERS AND FACILITATE ENGAGEMENT IN LONG-
 TERM CARE.
   AS  SOON  AS PRACTICABLE, BUT NO LATER THAN AUGUST FIRST, TWO THOUSAND
 TWENTY-TWO, THE OFFICES SHALL ENTER INTO AN AGREEMENT WITH A  VENDOR  TO
 CREATE,  OR  USE  AN  EXISTING,  WEBSITE  OR WEB-BASED APPLICATION, AS A
 PORTAL AVAILABLE TO YOUTH AND PROVIDERS TO FACILITATE THE PROGRAM.  SUCH
 VENDOR SHALL BE DETERMINED THROUGH A COMPETITIVE BIDDING PROCESS.
   § 3. This act shall take effect on the one hundred twentieth day after
 it shall have become a law.
 
              
Comments
Open Legislation is a forum for New York State legislation. All comments are subject to review and community moderation is encouraged.
Comments deemed off-topic, commercial, campaign-related, self-promotional; or that contain profanity, hate or toxic speech; or that link to sites outside of the nysenate.gov domain are not permitted, and will not be published. Attempts to intimidate and silence contributors or deliberately deceive the public, including excessive or extraneous posting/posts, or coordinated activity, are prohibited and may result in the temporary or permanent banning of the user. Comment moderation is generally performed Monday through Friday. By contributing or voting you agree to the Terms of Participation and verify you are over 13.
Create an account. An account allows you to sign petitions with a single click, officially support or oppose key legislation, and follow issues, committees, and bills that matter to you. When you create an account, you agree to this platform's terms of participation.