Senate Bill S1403
2023-2024 Legislative Session
Sponsored By
---

Introduced

In Committee Assembly

In Committee Senate

On Floor Calendar Assembly

On Floor Calendar Senate

Passed Assembly

Passed Senate

Delivered to Governor

Signed By Governor
co-Sponsors
(D, WF) 46th Senate District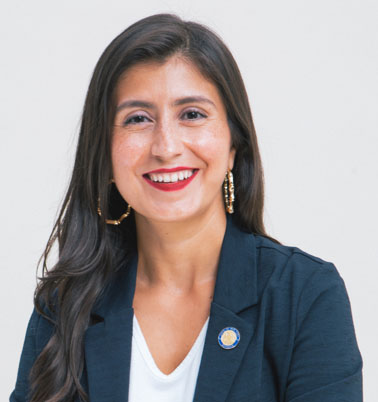 (D, WF) 13th Senate District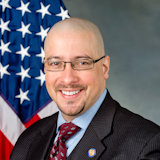 (D, WF) 33rd Senate District
2023-S1403 (ACTIVE) - Details
See Assembly Version of this Bill:

Current Committee:

Law Section:

Real Property Actions and Proceedings Law

Laws Affected:

Amd §§711, 741, 747, 749 & 768, add §753-a, RPAP L; add §235-j, RP L

Versions Introduced in 2023-2024 Legislative Session:
2023-S1403 (ACTIVE) - Sponsor Memo

                                 
BILL NUMBER: S1403                       Revised 4/13/23

SPONSOR: MYRIE
 
TITLE OF BILL:

An act to amend the real property actions and proceedings law and the
real property law, in relation to prohibiting residential evictions
during the winter months

 
PURPOSE:

This bill amends the Real Property Actions and Proceedings Law to allow
a moratorium to stay court eviction judgments to allow individuals to
remain housed during harsh inclement winter weather months.

 
SUMMARY OF PROVISIONS:

Section 1 provides the title of the bill.

Section 2 provides legislative findings and intent.

Section 3 amends subdivision of section 711 of the real property actions
              
2023-S1403 (ACTIVE) - Bill Text download pdf

                             
                     S T A T E   O F   N E W   Y O R K
 ________________________________________________________________________
 
                                   1403
 
                        2023-2024 Regular Sessions
 
                             I N  S E N A T E
 
                             January 11, 2023
                                ___________
 
 Introduced  by  Sen.  MYRIE  -- read twice and ordered printed, and when
   printed to be committed to the Committee on Housing, Construction  and
   Community Development
 
 AN  ACT  to  amend the real property actions and proceedings law and the
   real property law, in relation to  prohibiting  residential  evictions
   during the winter months

   THE  PEOPLE OF THE STATE OF NEW YORK, REPRESENTED IN SENATE AND ASSEM-
 BLY, DO ENACT AS FOLLOWS:
 
   Section 1. Short Title. This act shall be known and may  be  cited  as
 the "winter moratorium on evictions act of 2023".
   §  2.  Legislative findings and declaration of emergency. The legisla-
 ture hereby finds and declares all of the following:
   The serious public emergency  regarding  the  scarcity  of  affordable
 housing  across  New  York  State continues to exist, and such emergency
 puts  families  and  individuals  at  a  heightened  risk  of  eviction,
 displacement, and homelessness.
   The  legislature  recognizes  that  evictions trigger long-lasting and
 irreparable harm to public health and safety. Evictions  are  linked  to
 all-cause mortality and lead to an array of negative mental and physical
 health  outcomes  including  higher rates of emergency room utilization,
 mental health hospitalizations, suicide, children's hospitalization, and
 depression. Evictions directly result in job loss and  disruption  to  a
 child's education. Those who have experienced an eviction are more like-
 ly to live in substandard housing and have greater residential precarity
 and  are  less  likely to secure safe and affordable housing in the long
 term. These consequences are disproportionately felt by Black and Latinx
 households, who face the highest rates of eviction.
   Evictions are a significant cause of homelessness, both  directly  and
 indirectly.  In  New  York  City, 25 percent of shelter residents and 12
 percent of unsheltered individuals are homeless due to an eviction.  The
 Department  of  Housing and Urban Development identified at least 91,271

  EXPLANATION--Matter in ITALICS (underscored) is new; matter in brackets
                       [ ] is old law to be omitted.
                                                            LBD02244-01-3
              
Comments
Open Legislation is a forum for New York State legislation. All comments are subject to review and community moderation is encouraged.
Comments deemed off-topic, commercial, campaign-related, self-promotional; or that contain profanity, hate or toxic speech; or that link to sites outside of the nysenate.gov domain are not permitted, and will not be published. Attempts to intimidate and silence contributors or deliberately deceive the public, including excessive or extraneous posting/posts, or coordinated activity, are prohibited and may result in the temporary or permanent banning of the user. Comment moderation is generally performed Monday through Friday. By contributing or voting you agree to the Terms of Participation and verify you are over 13.
Create an account. An account allows you to sign petitions with a single click, officially support or oppose key legislation, and follow issues, committees, and bills that matter to you. When you create an account, you agree to this platform's terms of participation.